Lake County May 28-31 2009
These pictures link to larger ones.



Surprisingly low Indian Valley Reservoir





Large trout in 3' deep part of inlet stream (Stanton Creek?)





Dick and Shostro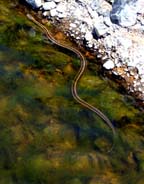 Gopher snake in same stream





Zoya (First 2 pics here show Zoya in same area 2 years before)




Deer Fly (Chrysops)?





Ceanothus on Bartlett Springs Rd





Upper Lake area





In Putah Creek, Shostro tries his luck while Mia is distracted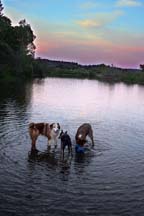 Shostro Roxie Mia





Shostro Mia Zoya in Putah





Zoya on Buck Rock





Shostro Mia on Buck Rock





Roxie atop Buck Rock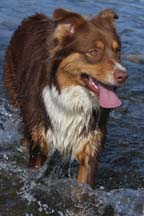 Mia in Putah







All photos (c) 2009 Ed Oswalt