Northern Elephant Seal -- Mirounga angustirostris
15 more cute pup pictures here
Mating Season (Feb 21-22 2006) pictures here
The first 5 of these pictures are from Ano Nuevo on January 8 2006. The rest are from the beach between Point Piedras Blancas and San Simeon, January 11 2006. All the pups here are less than 3 weeks old.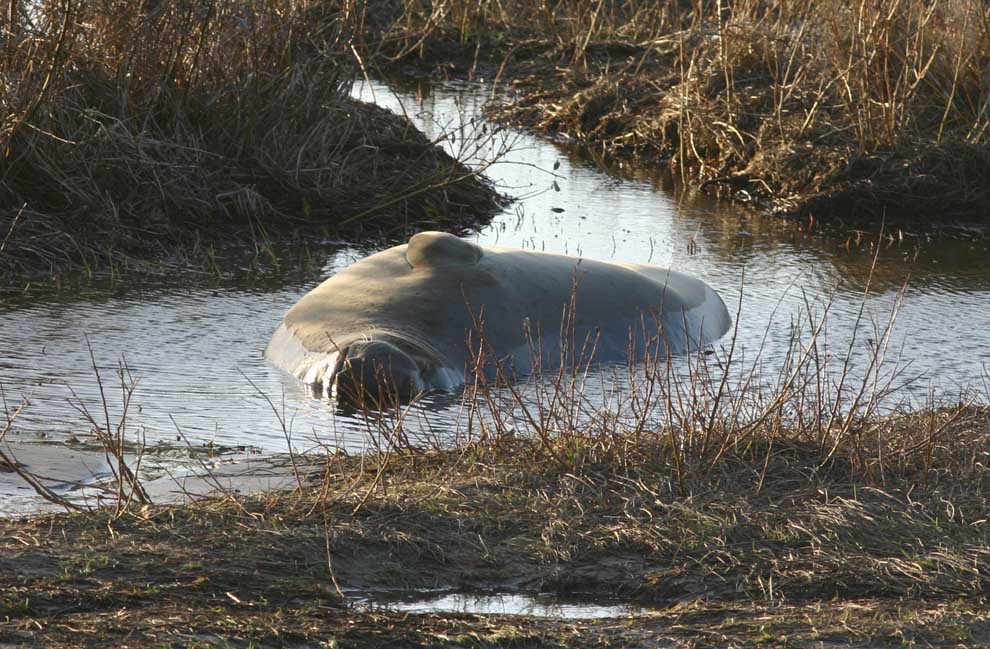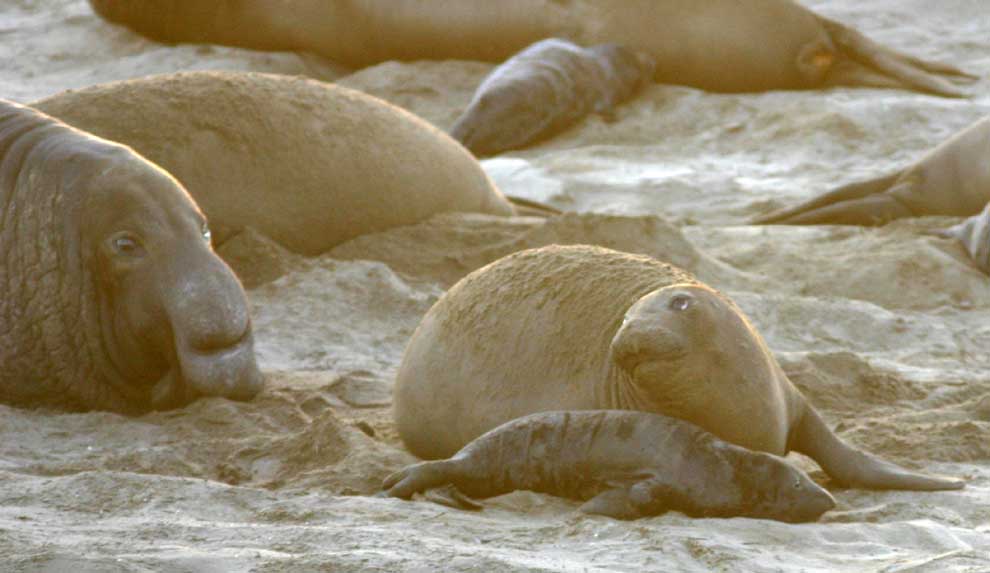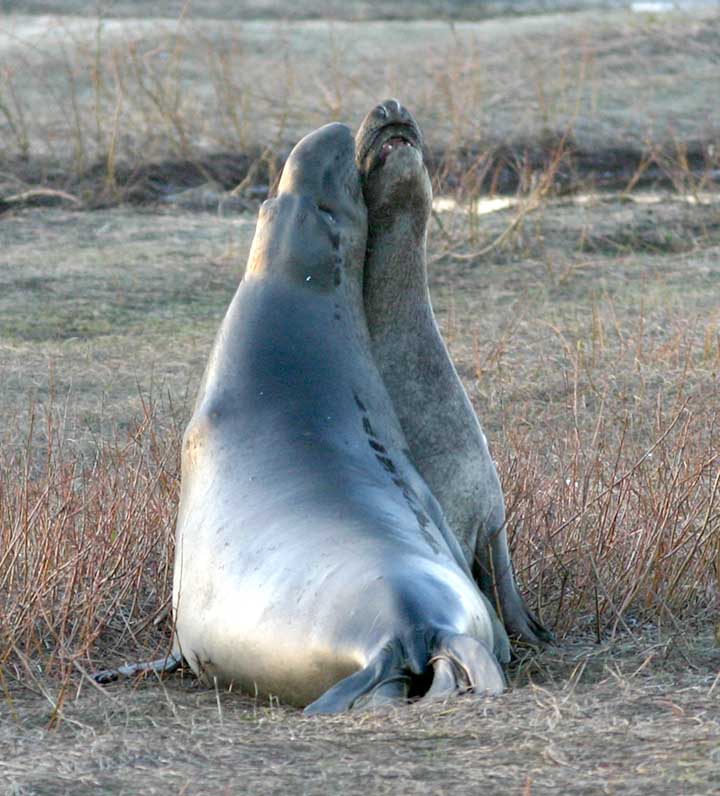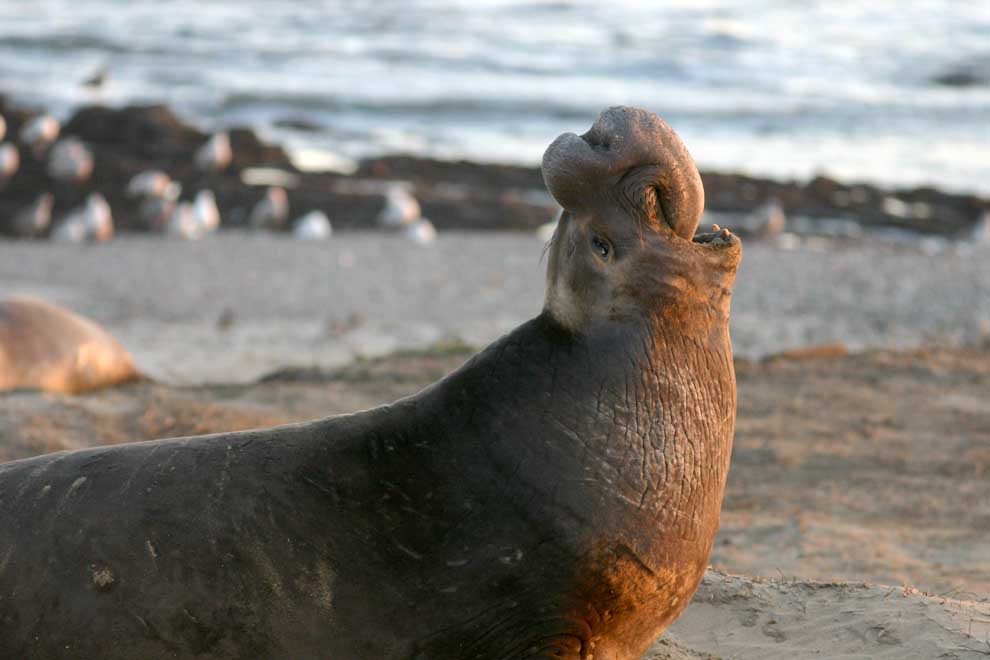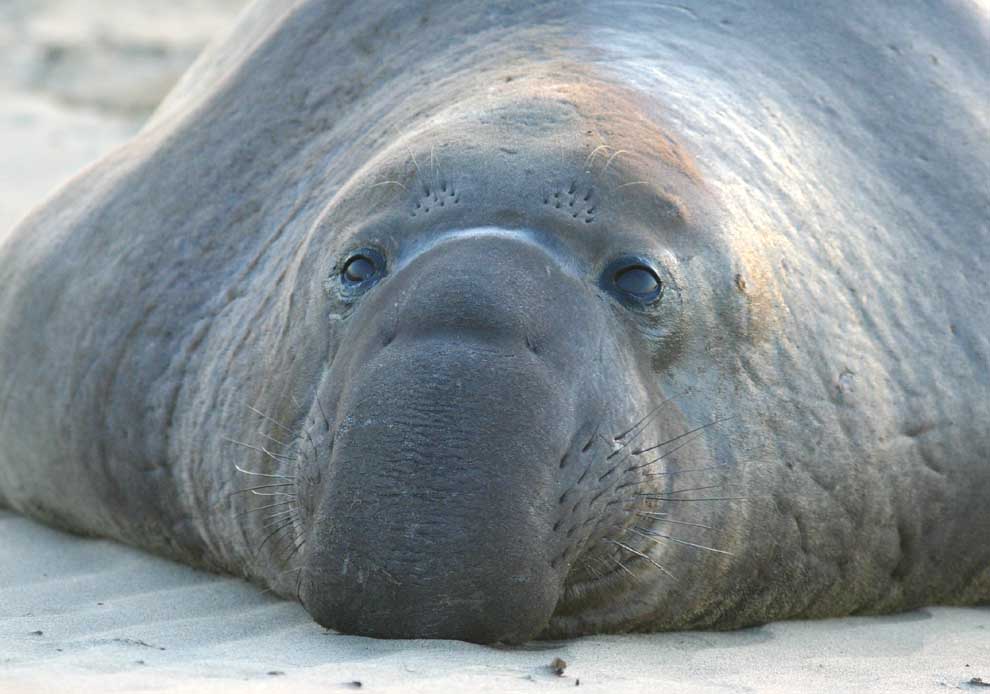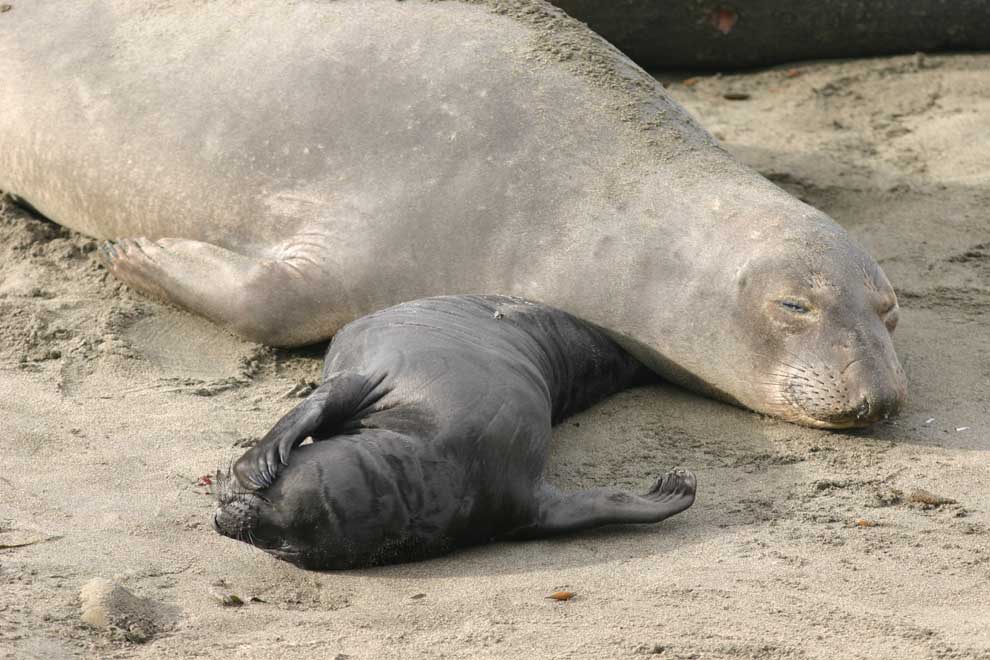 I figure fins are radiators and this position keeps pups warmer.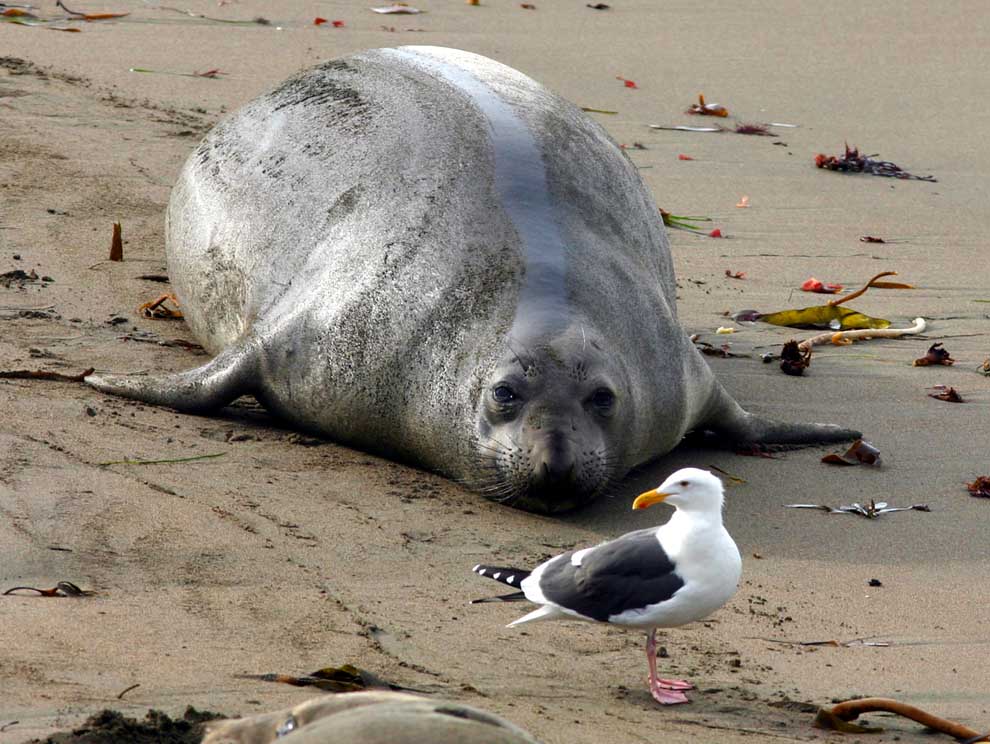 Adult female does not have the big nose.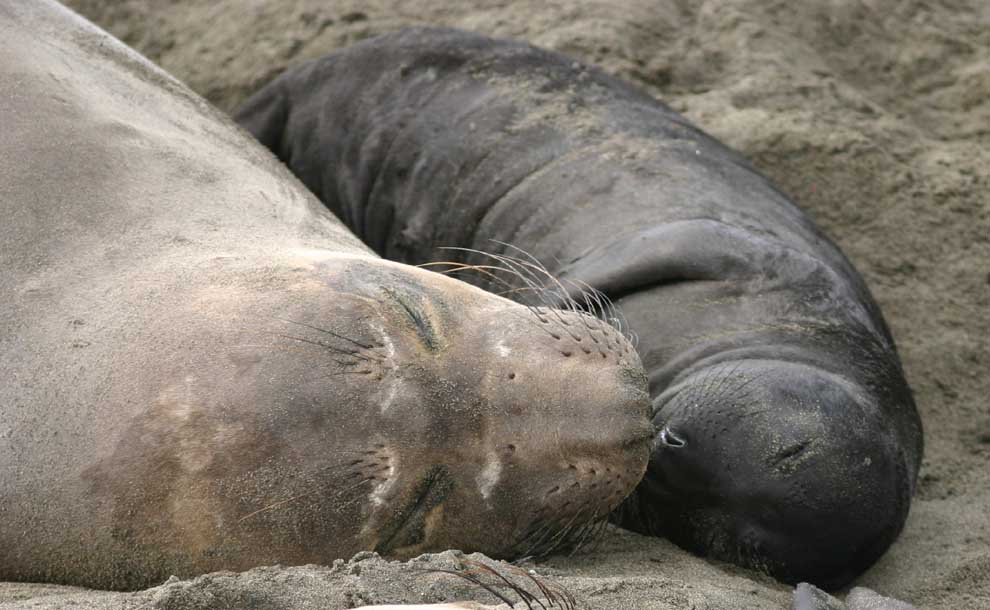 Mother and pup are tightly bonded, and there is plenty of time for rest between feedings.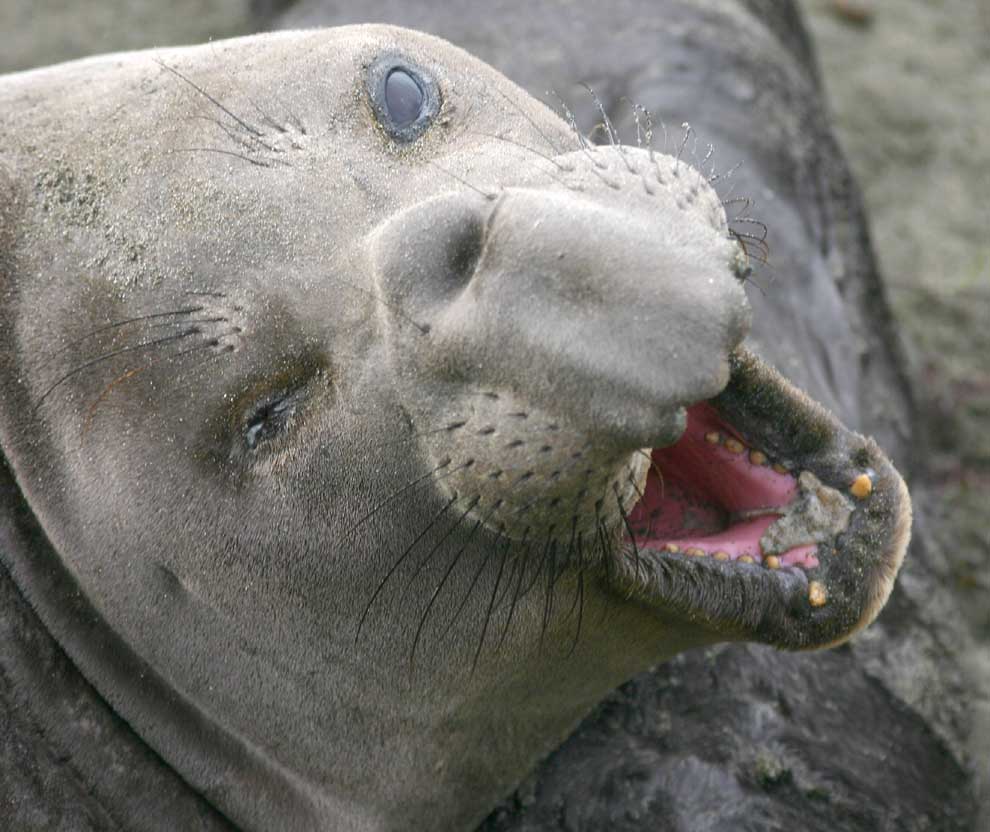 I think this is a juvenile male, developing nose and attitude.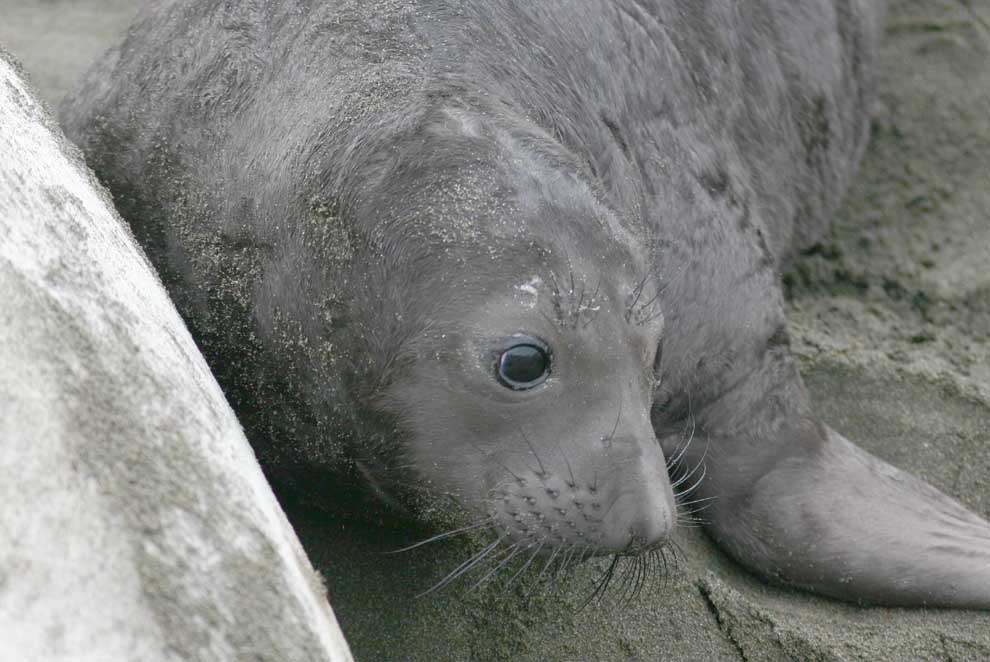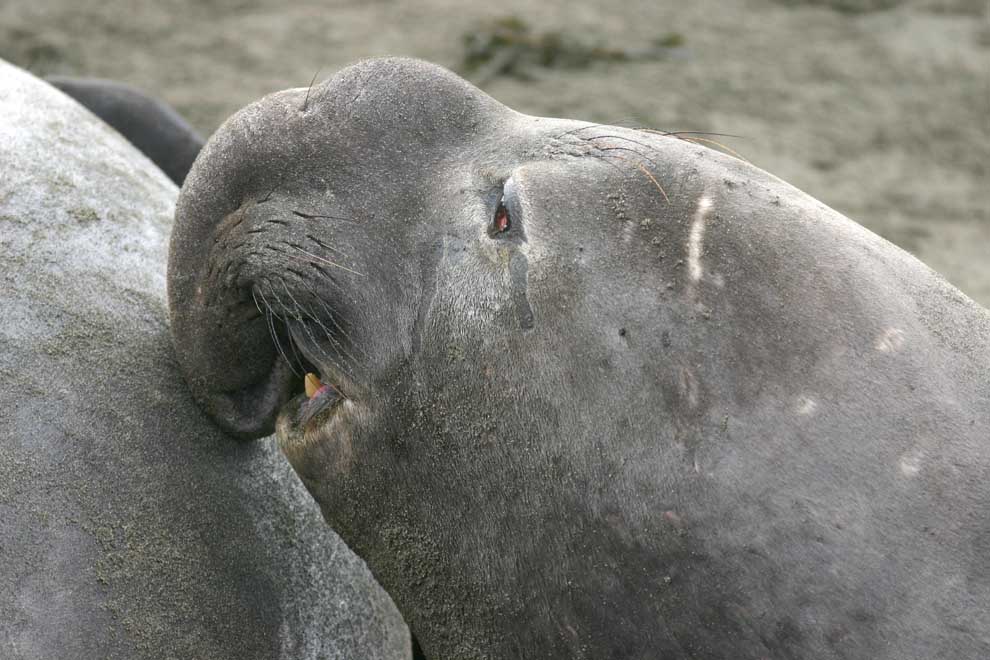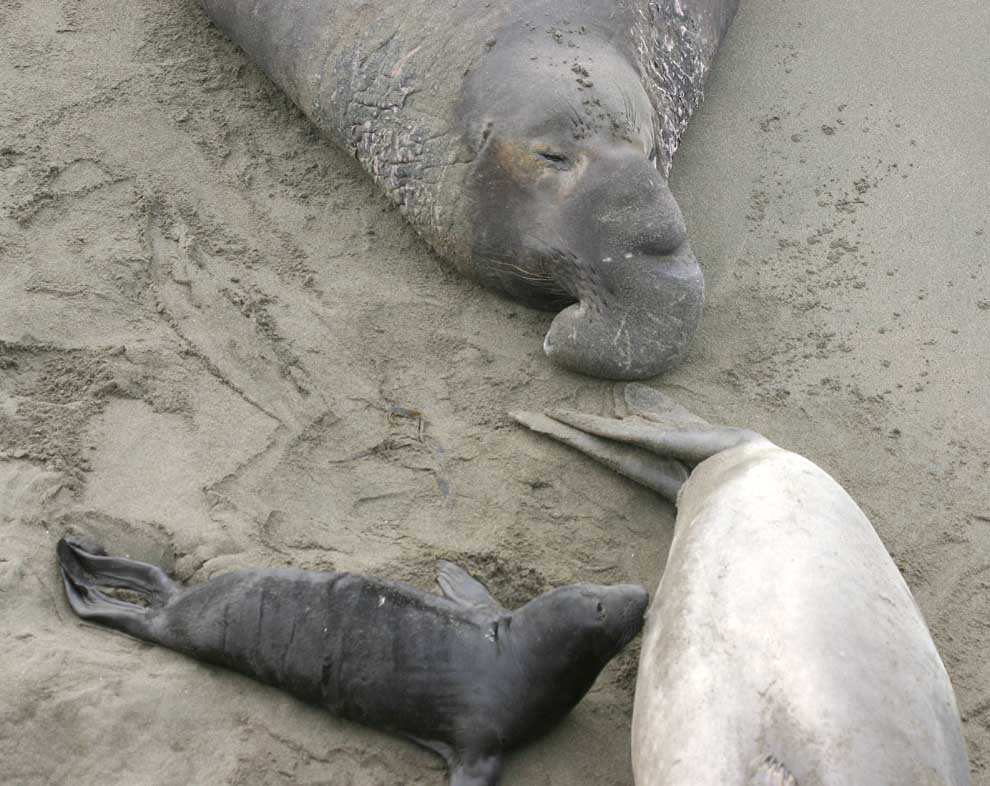 Pups nurse about 4 weeks, then males immediately move in to do their part for next year's pups. However, gestation period is only months as there is delayed implatation of the fertilized egg.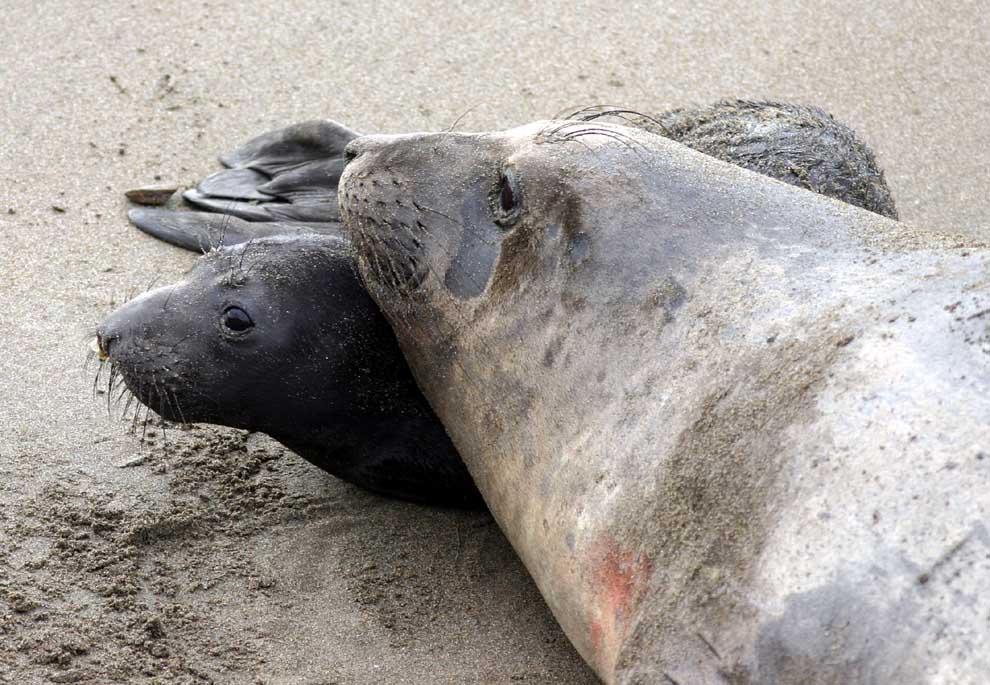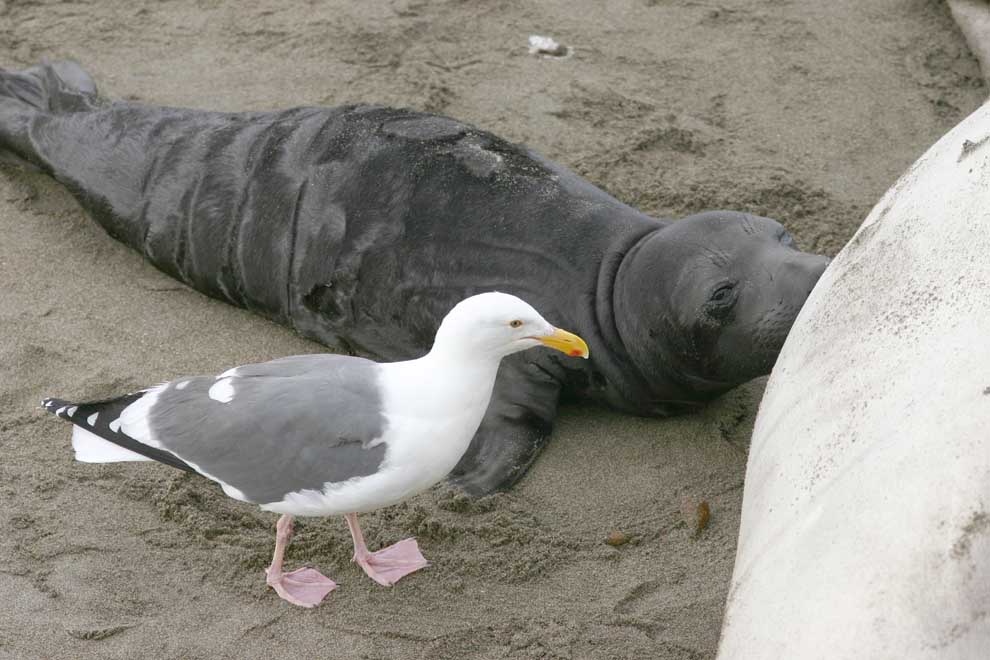 Every body needs milk. This milk is 55% fat as the pup gains about 200 pounds in its 4 weeks of nursing.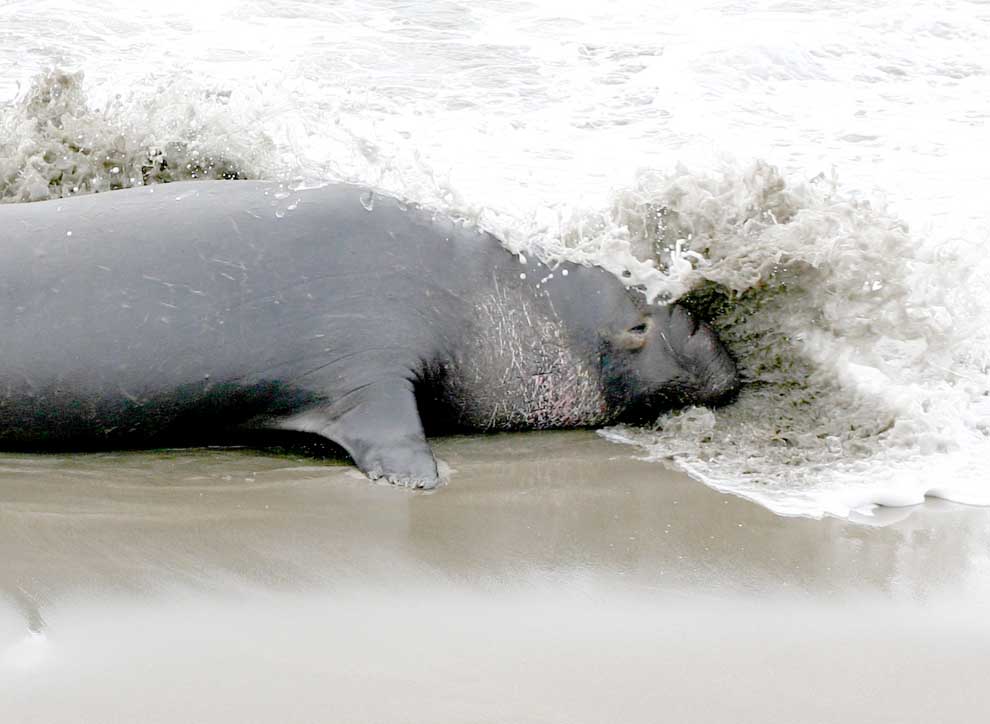 Male at ocean's edge.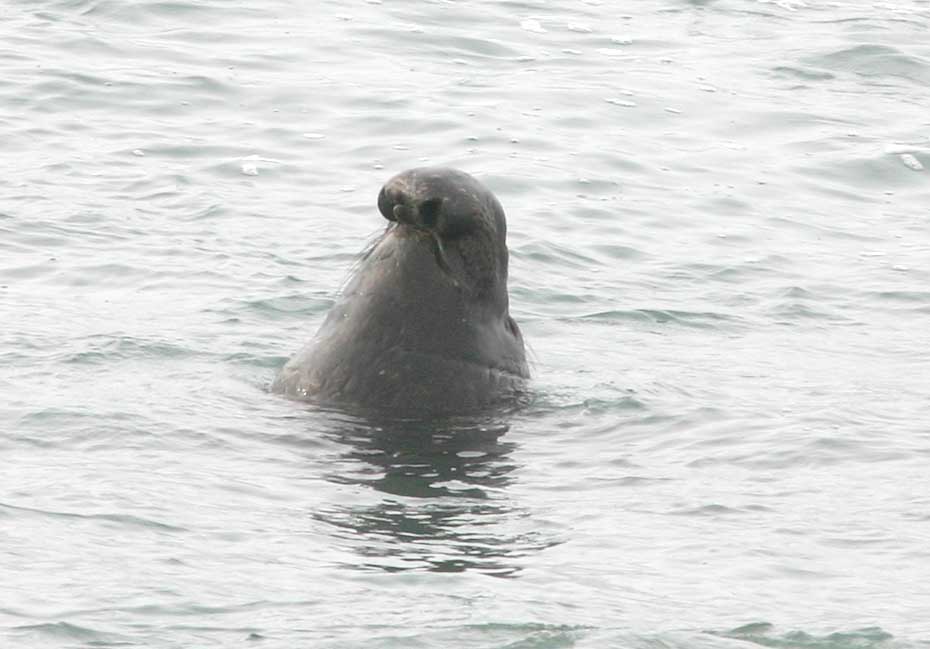 Swimming male in breathing position.





Male with chest shield for fighting. January is for resting for battles of February.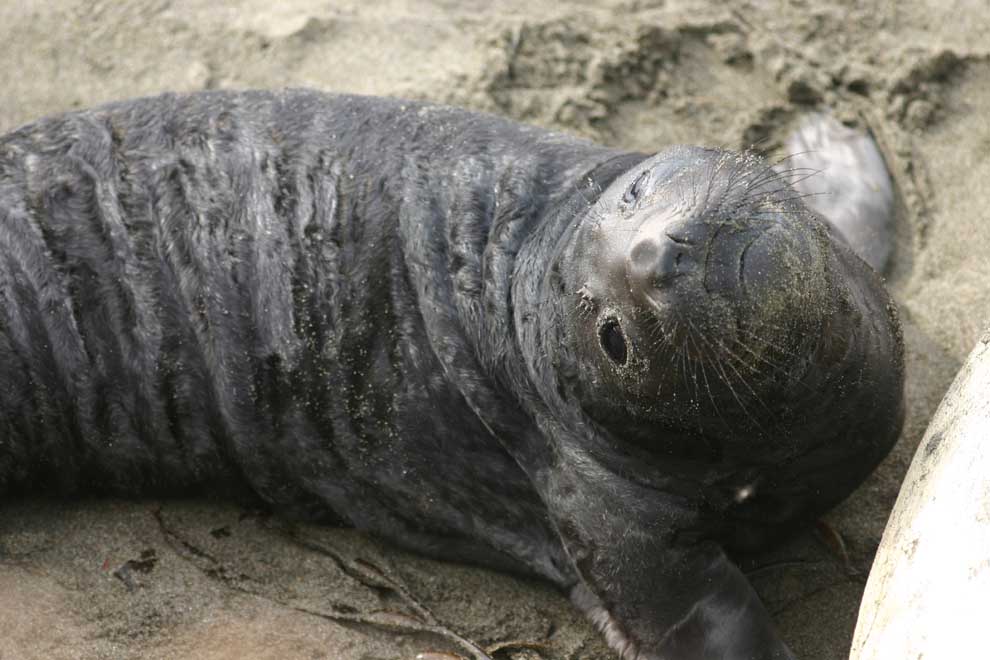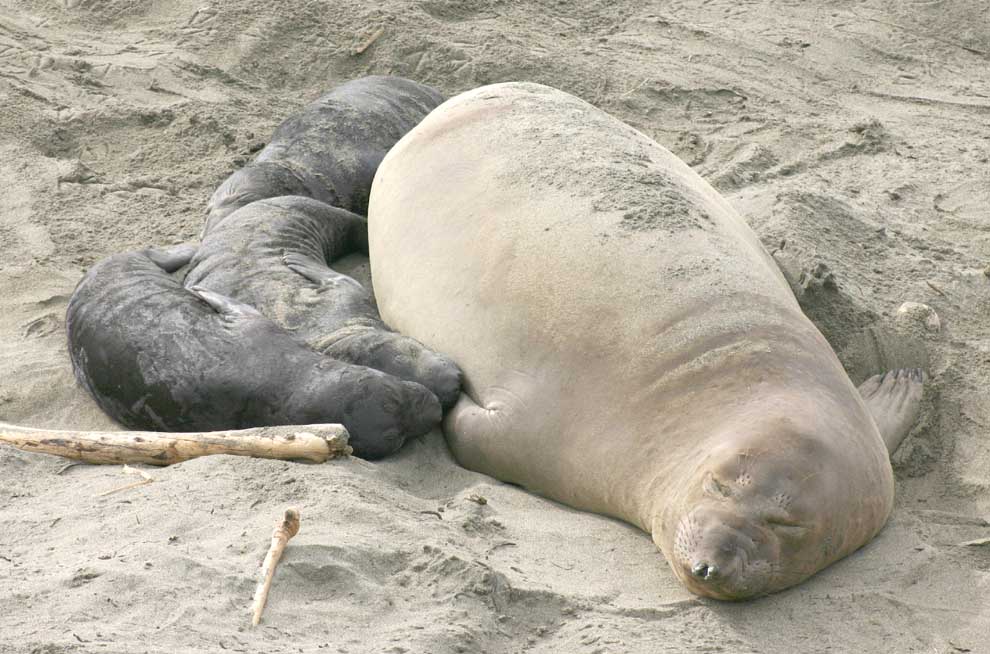 It seems females vary in how hard they try to keep pups other than their own away. Only one of these three is really hers. Others may be lost from their own mother or trying to steal extra milk. If Momma gives away too much she won't have enough for her own.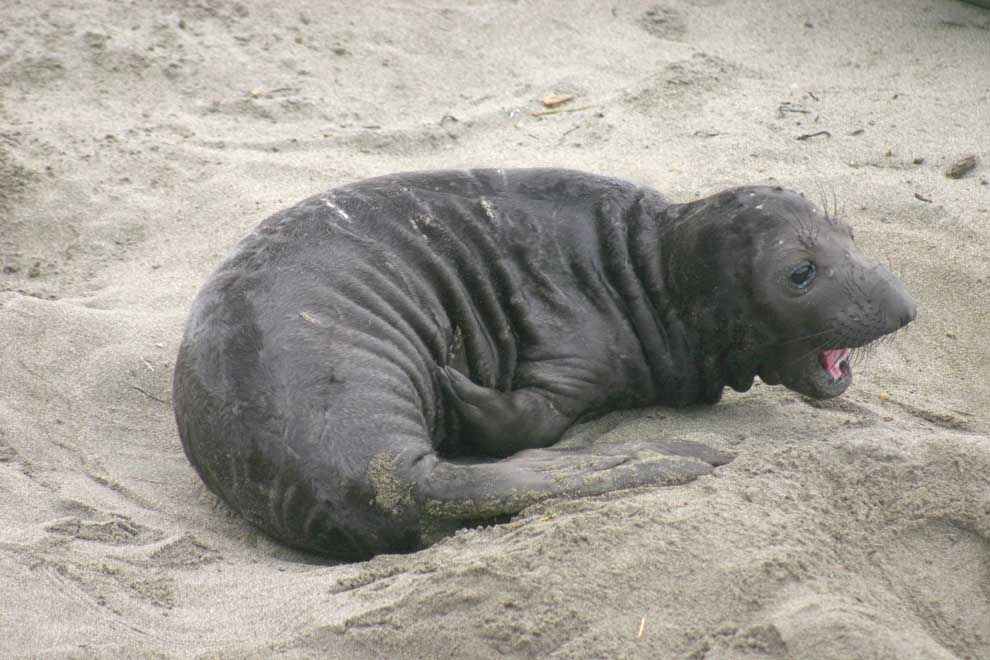 I saw the guy on the bottom get chased off by two other mothers before he tried this one ...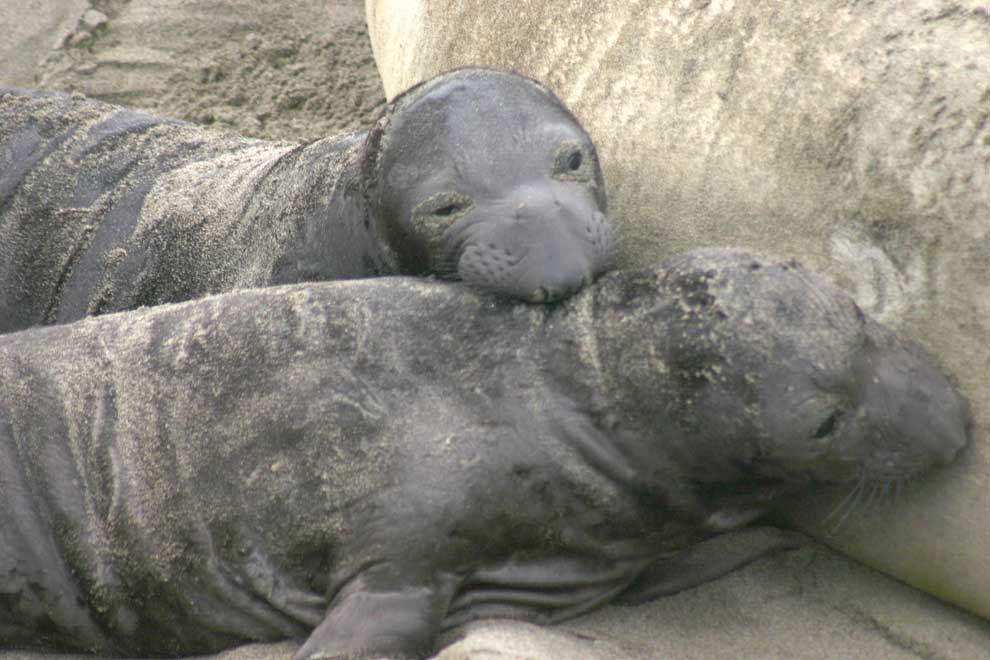 ... and the probably rightful pup eventually bites him.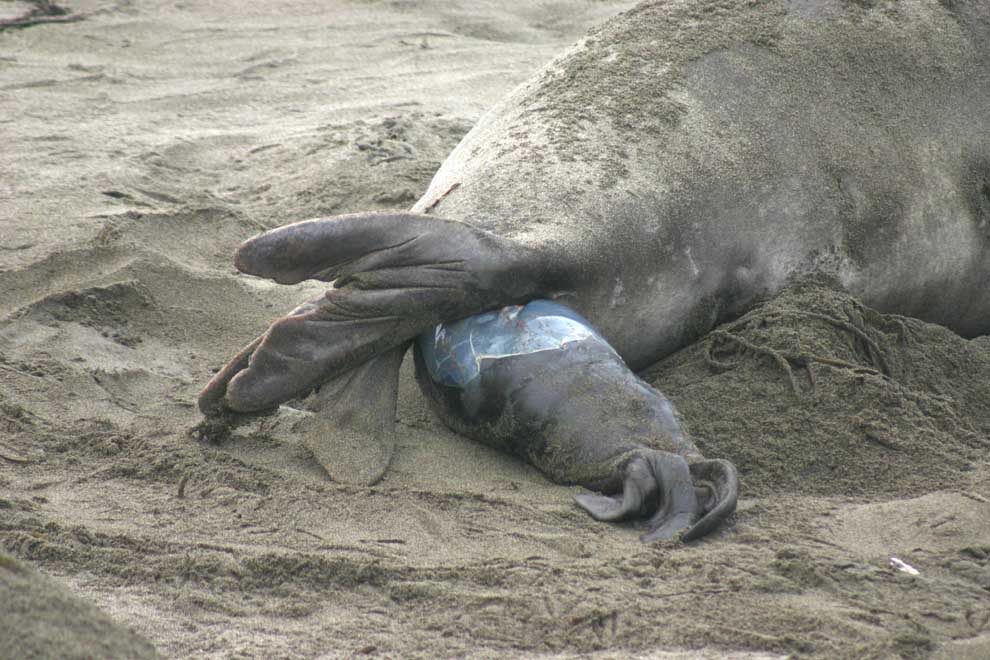 A fin-first birth.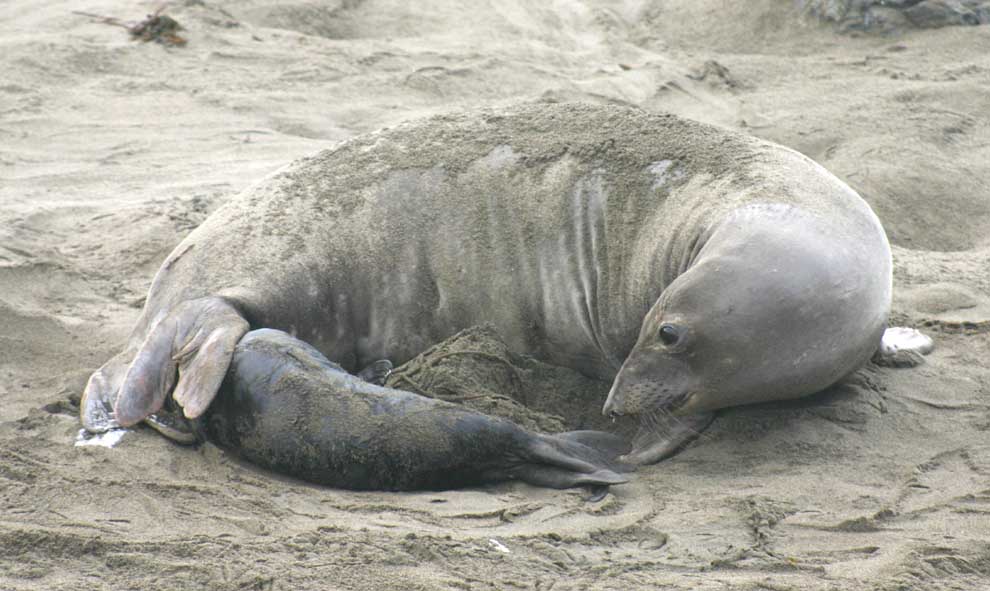 First look at newborn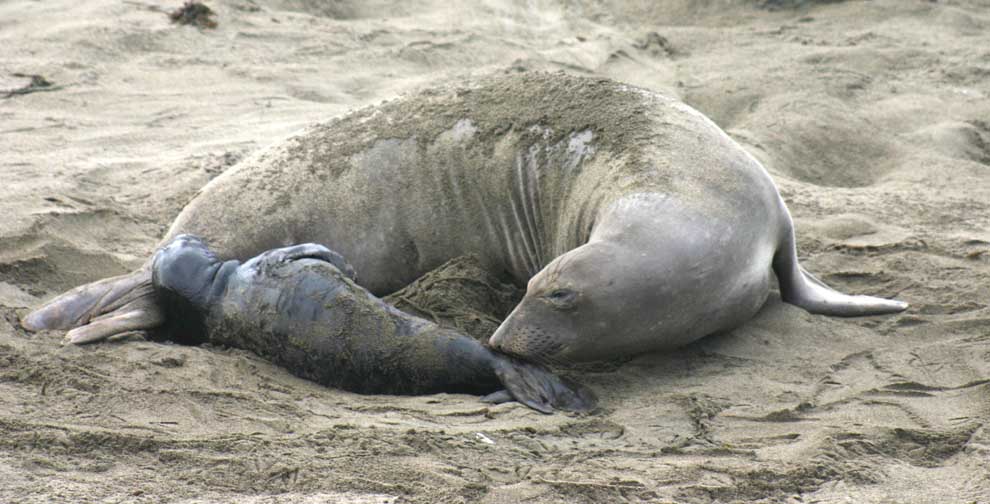 with head now popped out.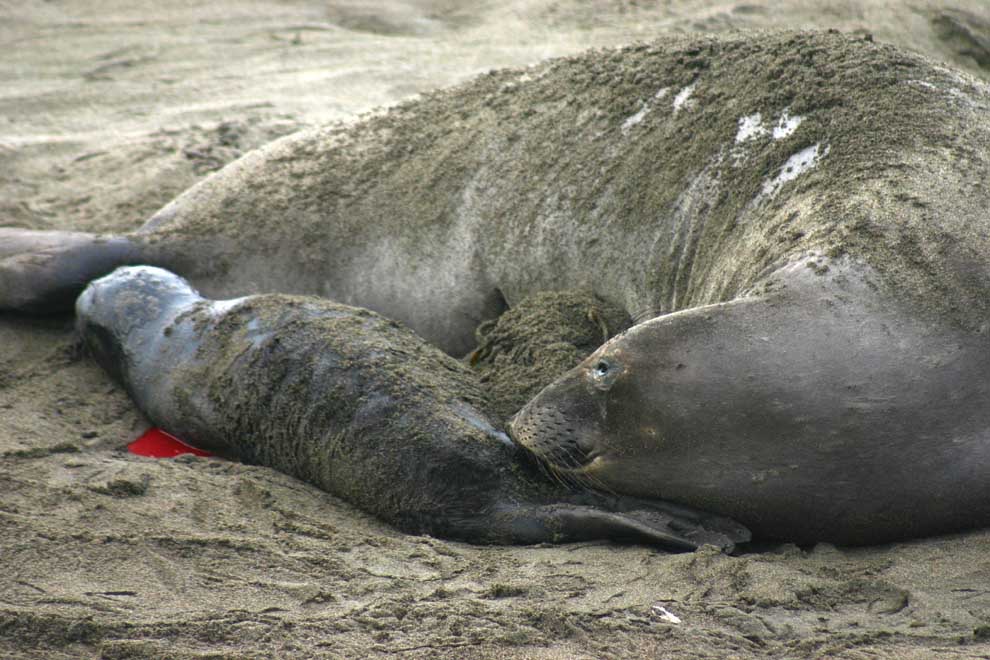 with blood from the birth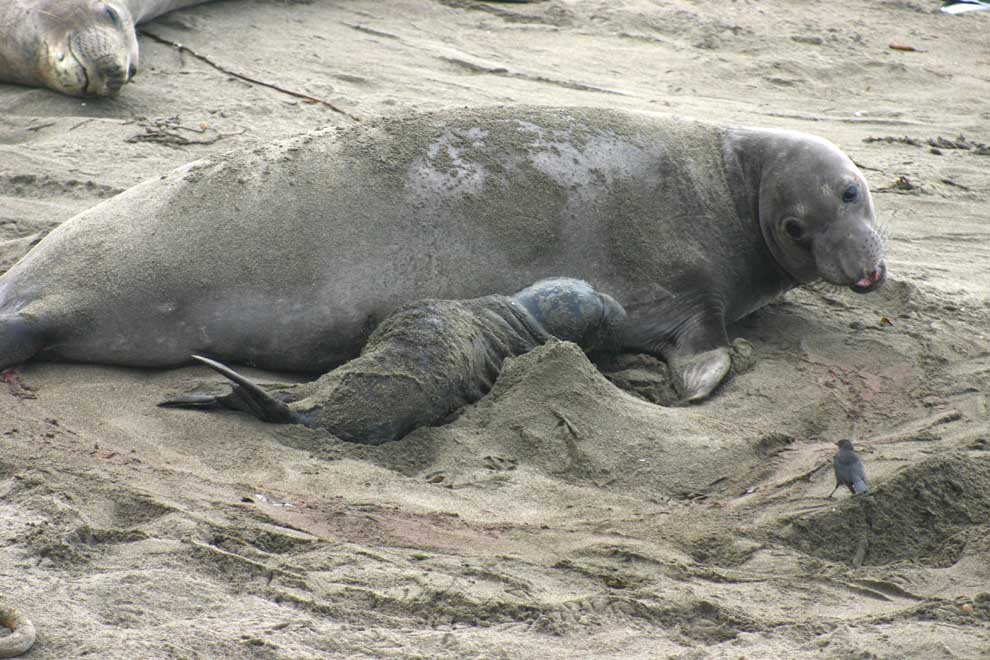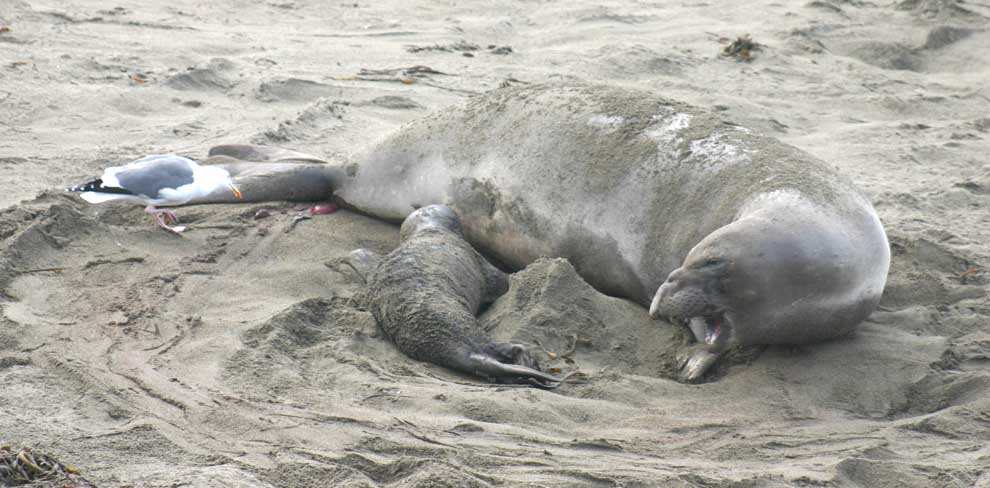 Gull moves in on birthing remains.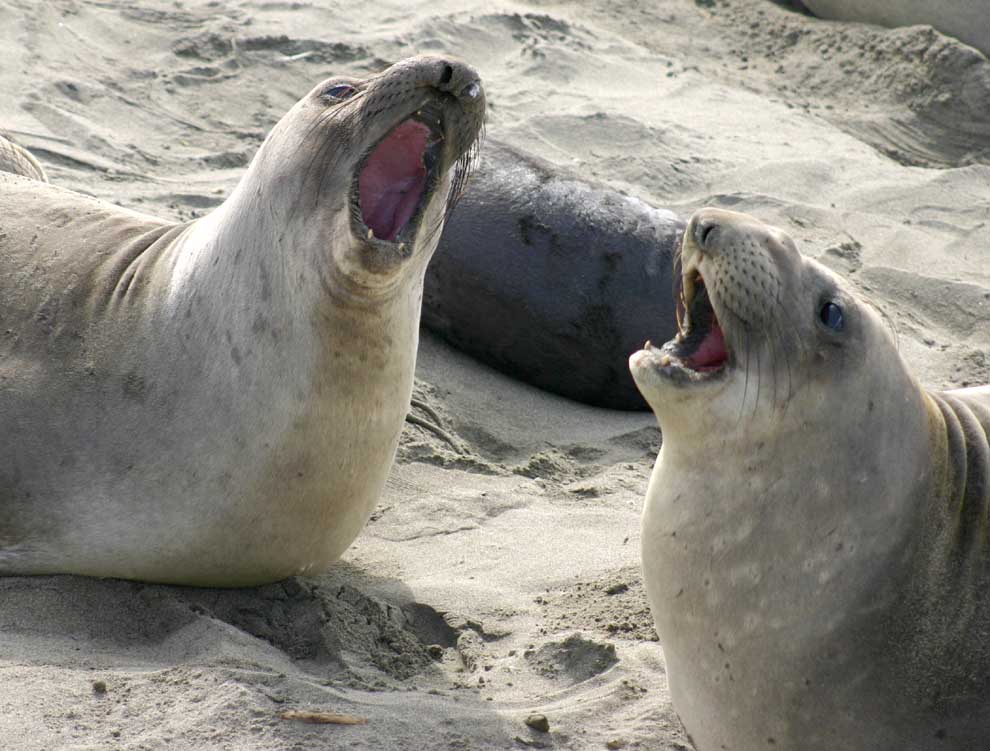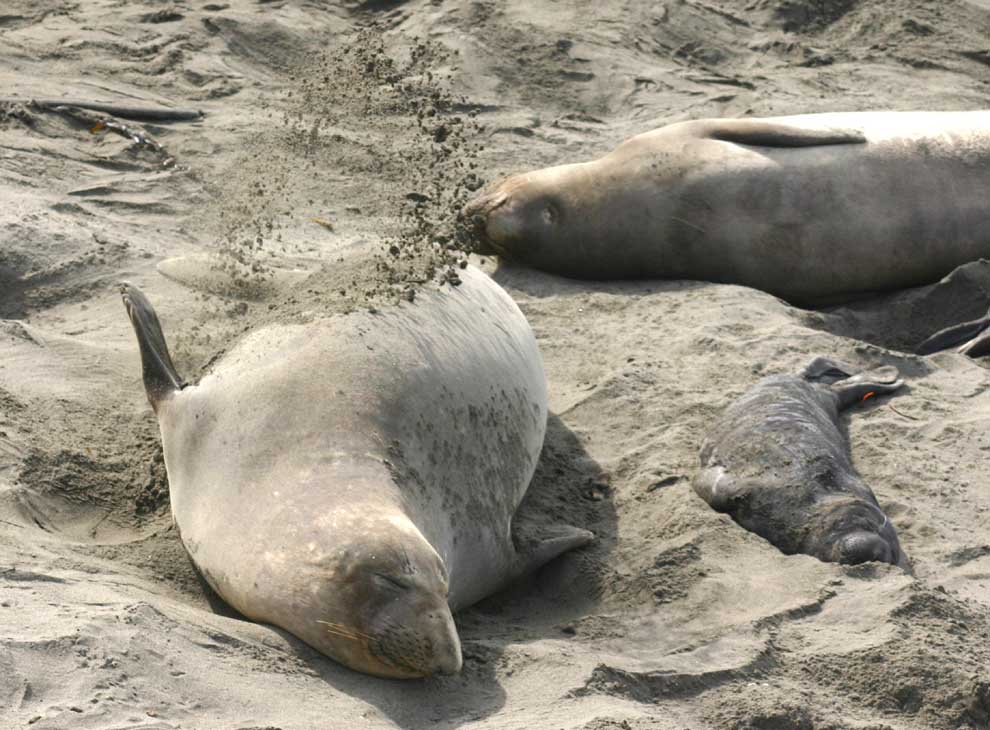 Flipping sand onto self and pup. Soon pups learn this too.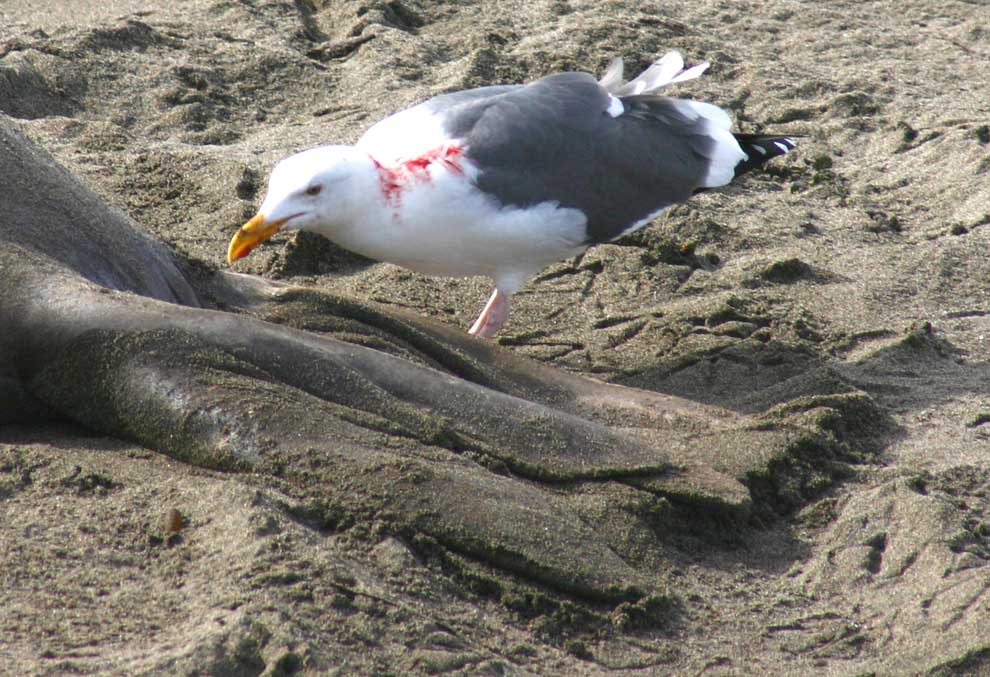 Meal is bloody.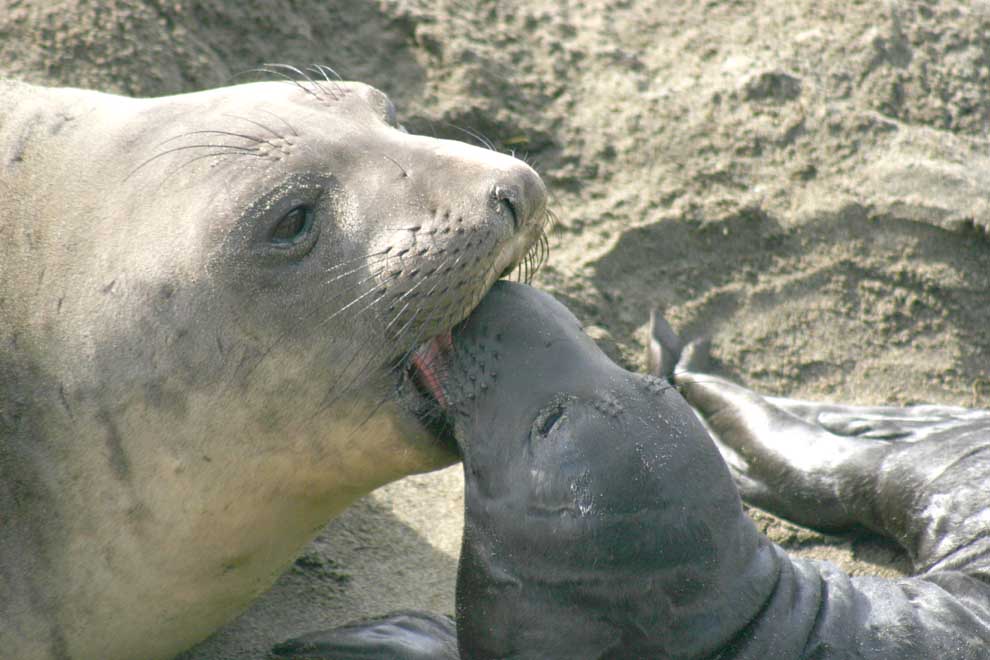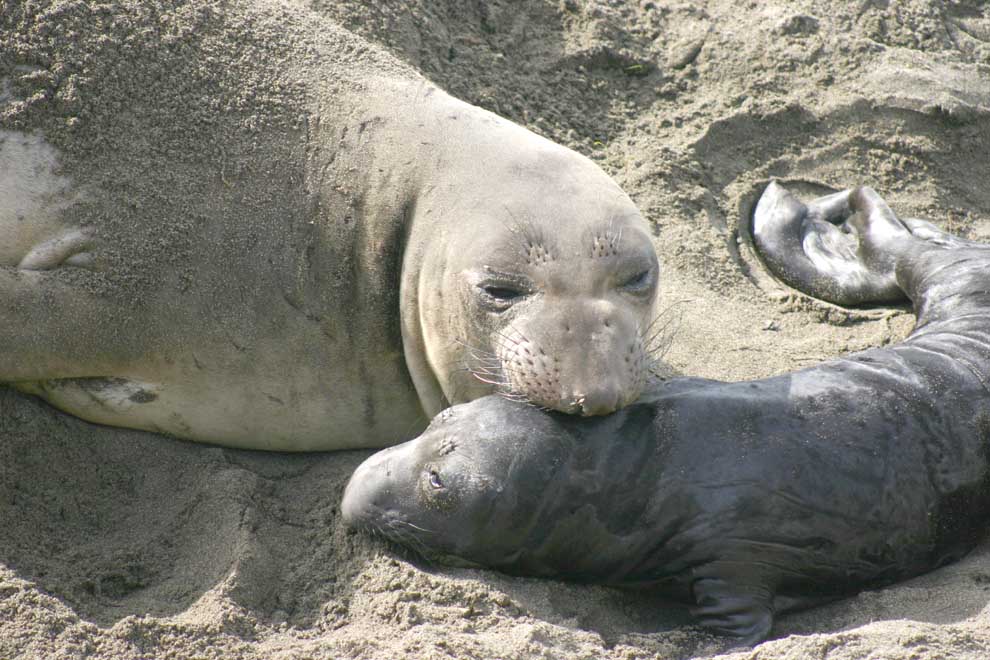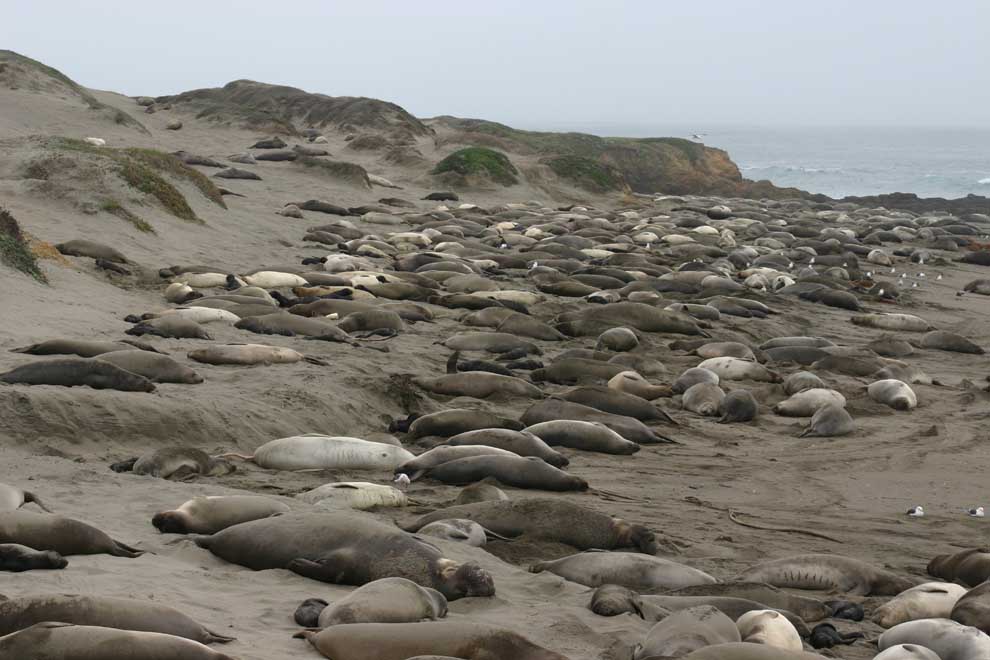 The beach. Seagull location can indicate recent birth.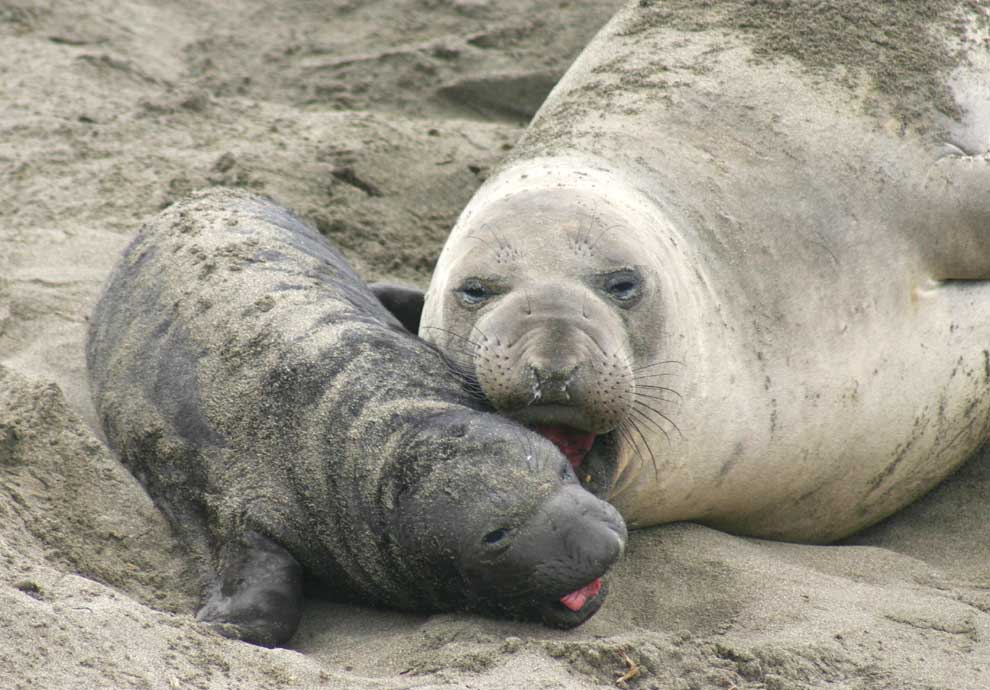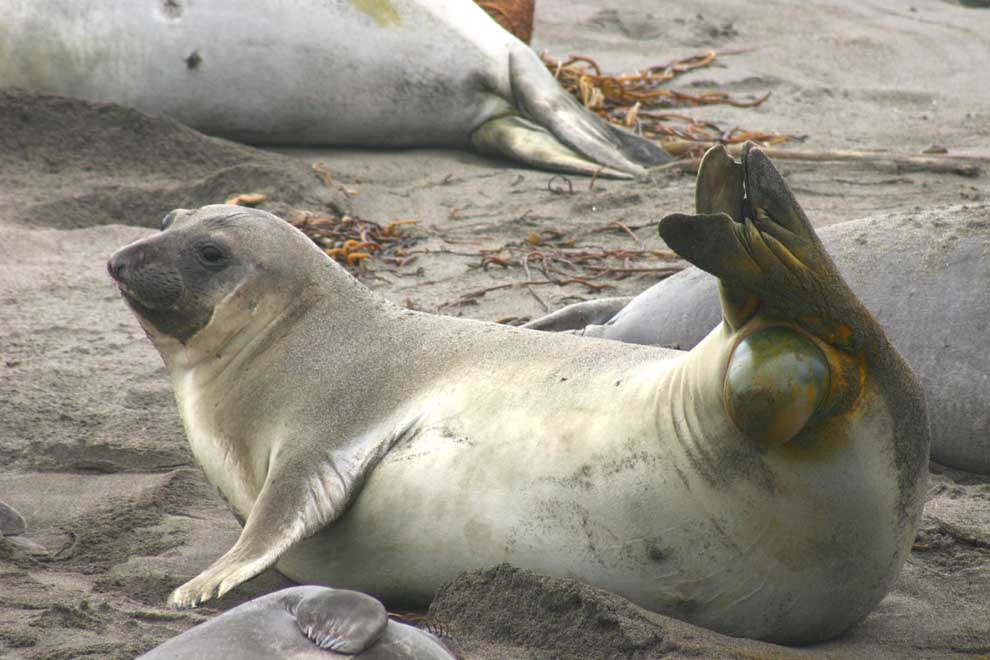 Head-first birth.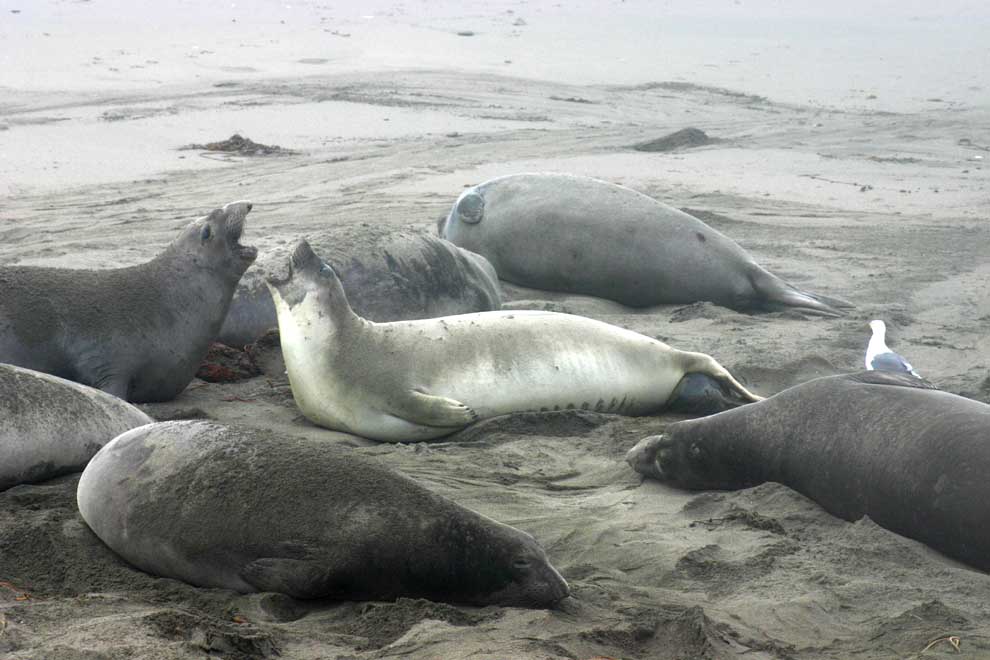 Disputes even when giving birth.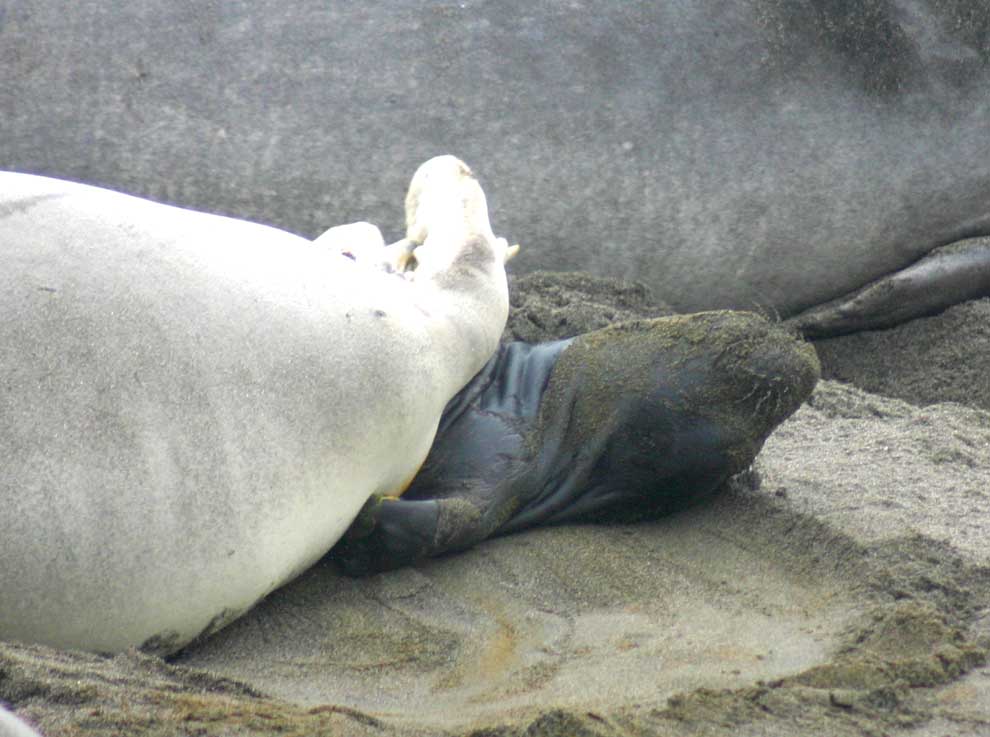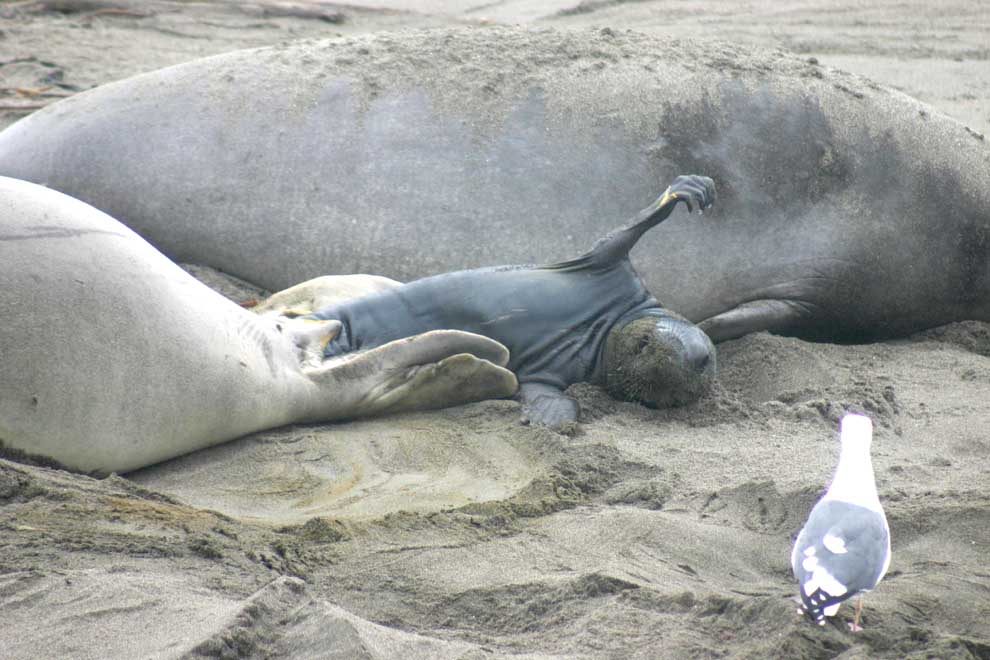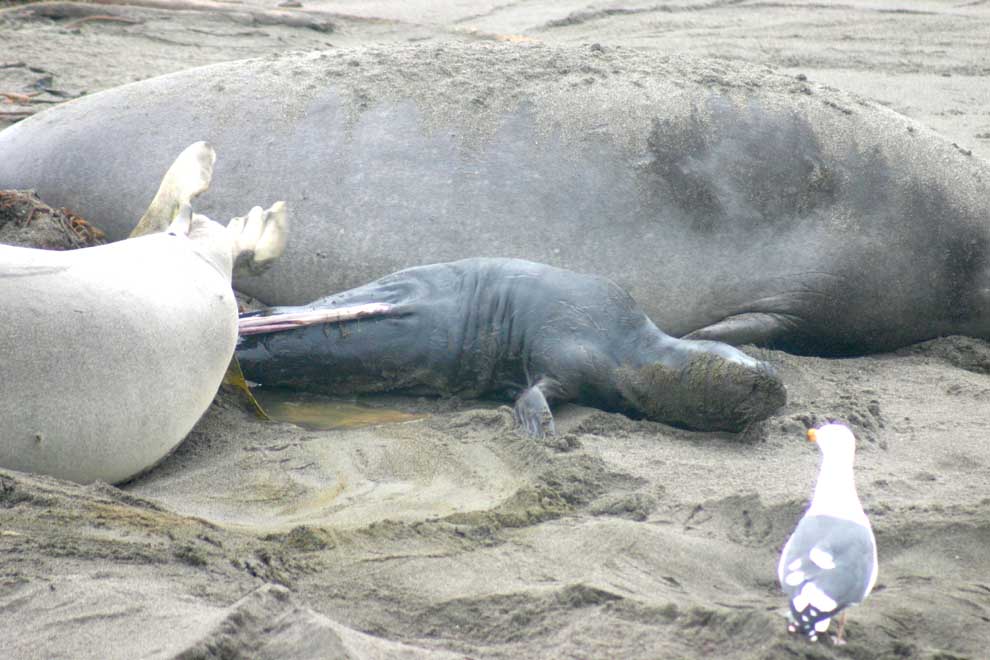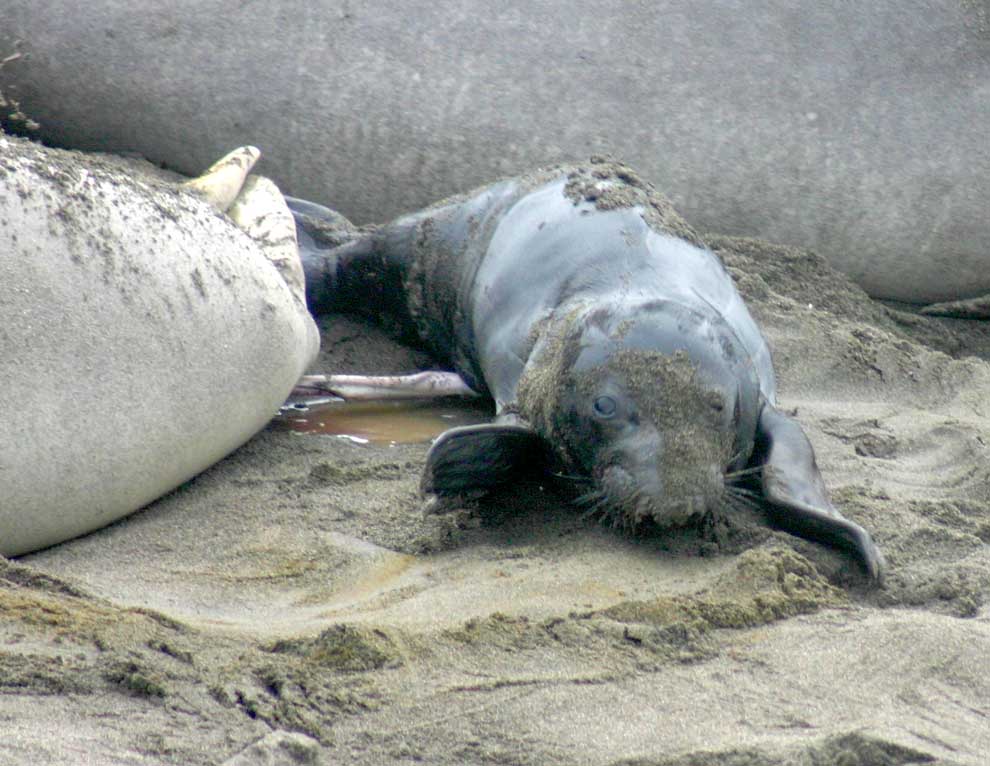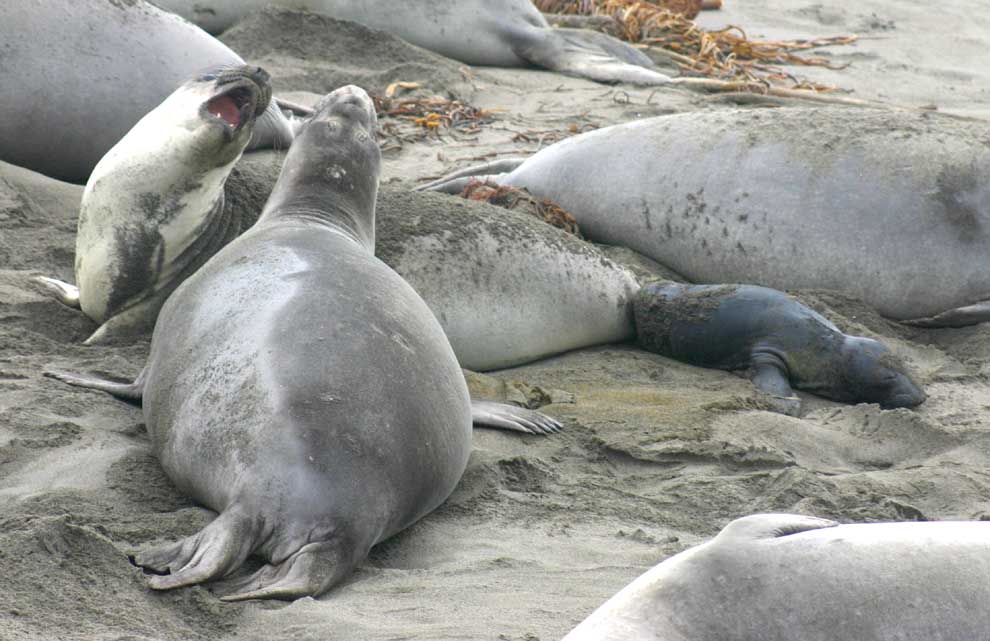 More jeering as birth complete.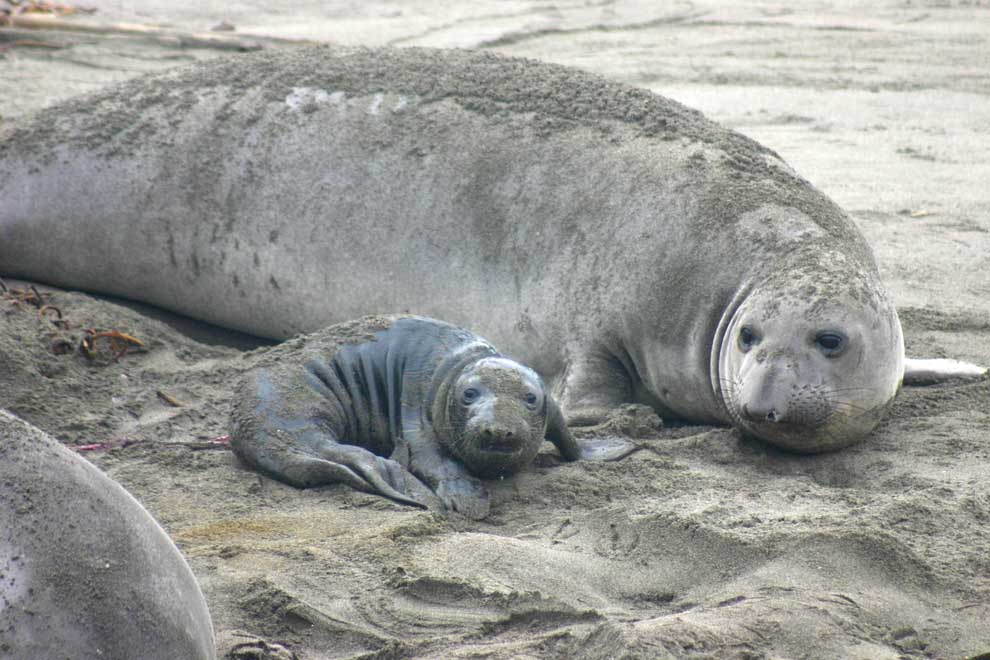 Newborn pup walks to wrong Mom -- real Mom is at lower left.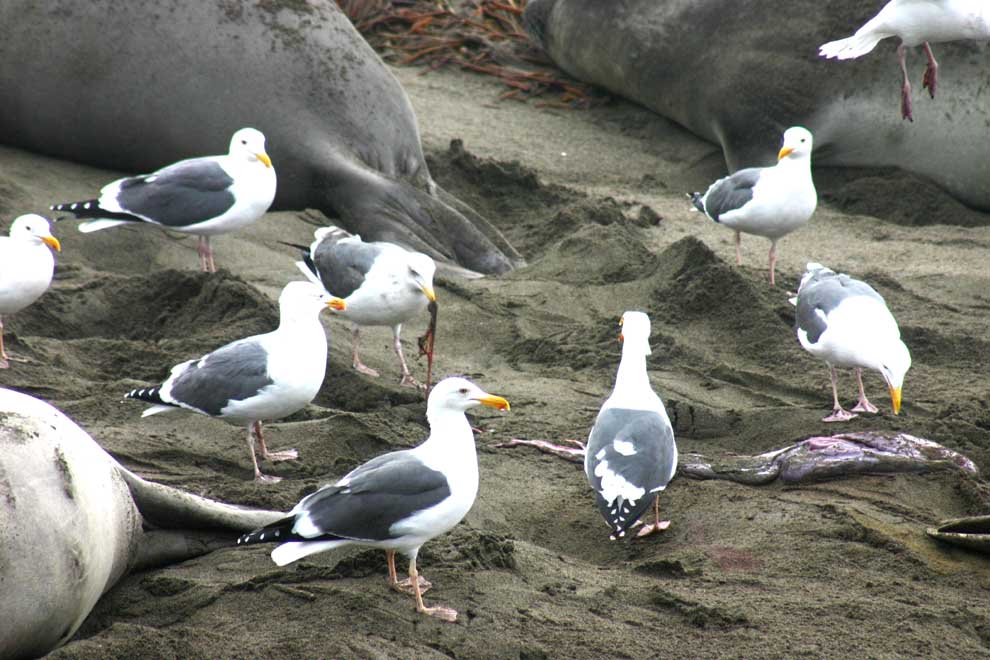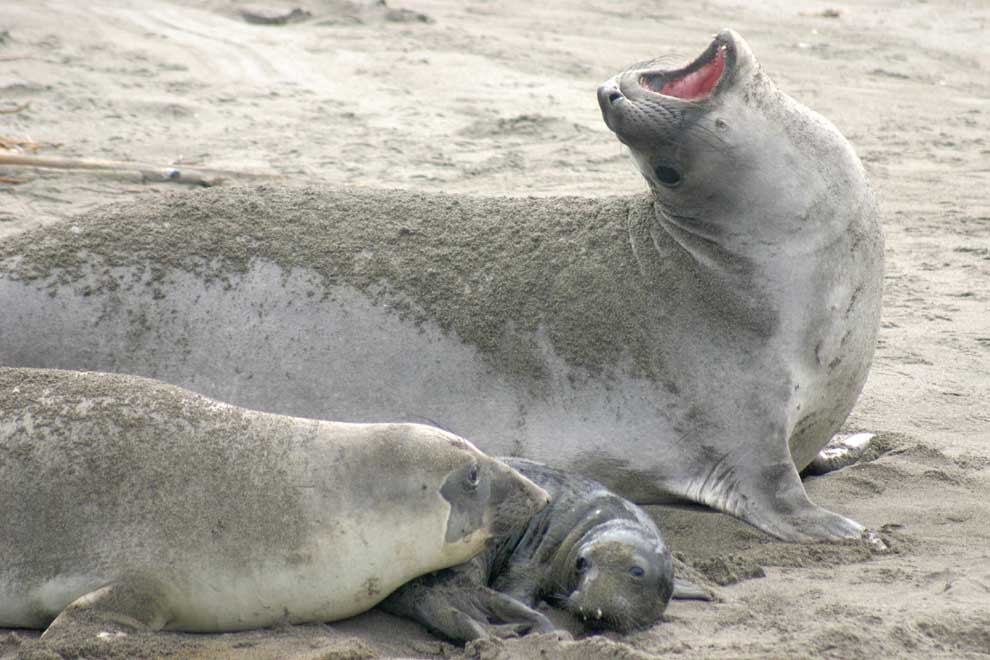 Real Mom comes over to make verbal and visual connection.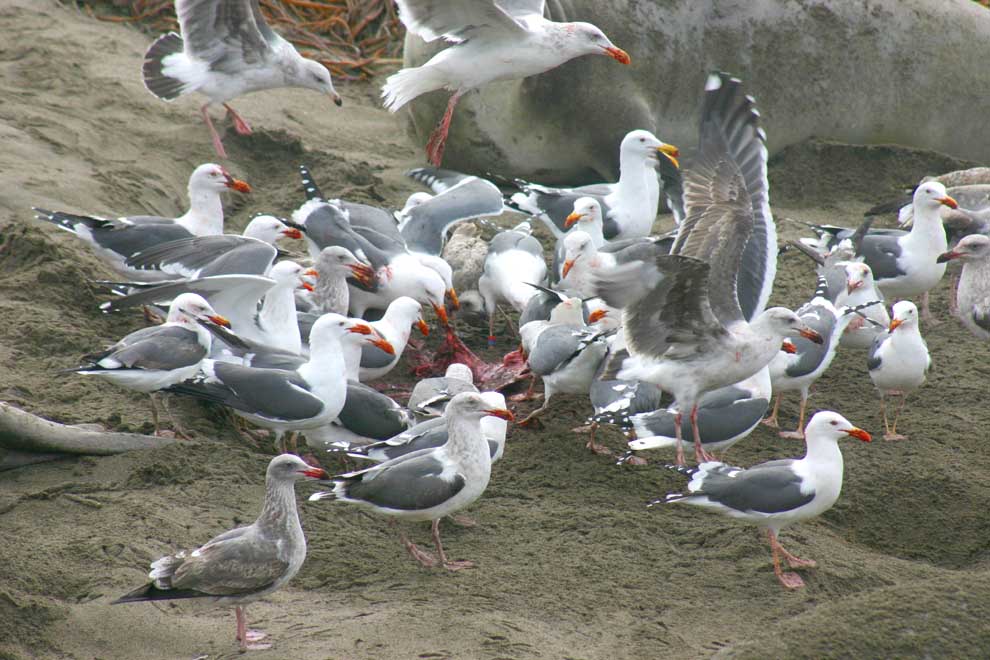 Crowd gathered for afterbirth.


(c) Ed Oswalt 2006