MHS 49, fort Bragg 41, Oct 23, 2009 at Middletown
These pictures link to larger ones.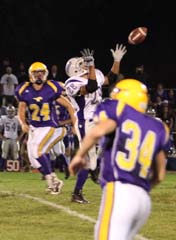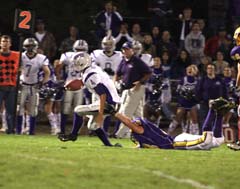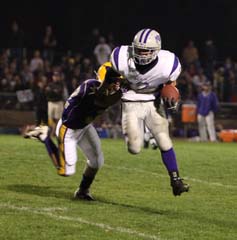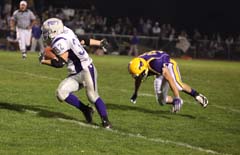 Fort Bragg drives on opening possession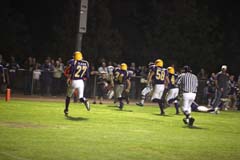 #24 scores around right side, 7-0 Fort Bragg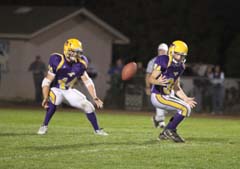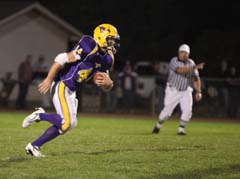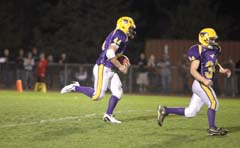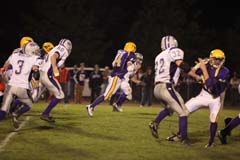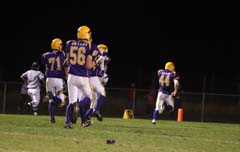 Jake Davis 85-yard KO return answers back ...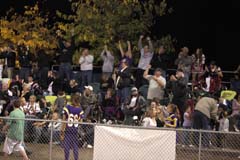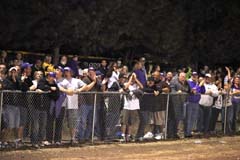 ... as the crowd goes wild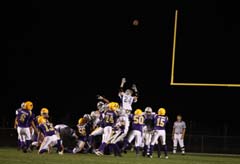 PAT makes it 7-7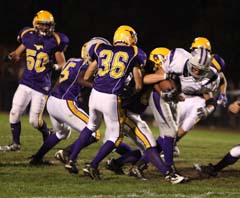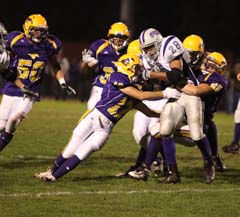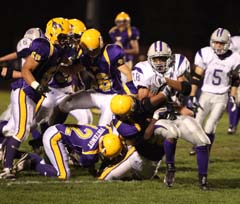 #28 carries for Fort Bragg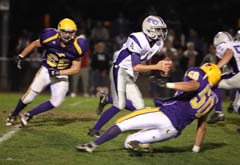 QB keeper for 12 yards on 3rd and 10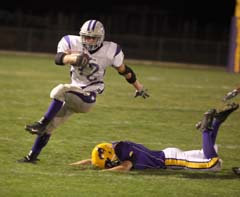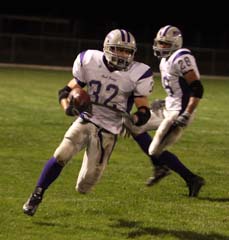 Jake Cimolino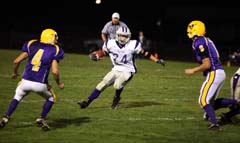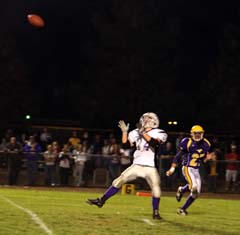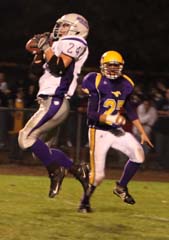 TD pass, Fort Bragg leads 14-7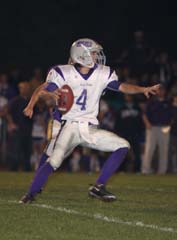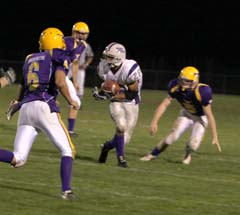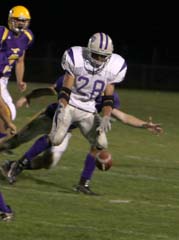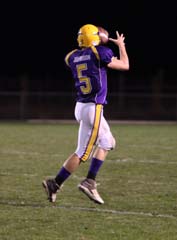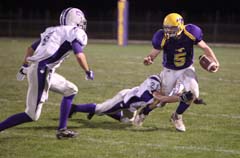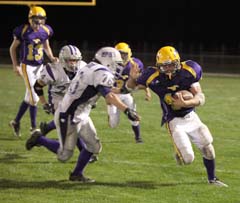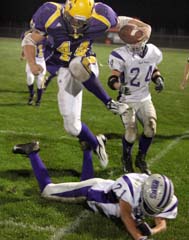 A Middltown drive for 14-14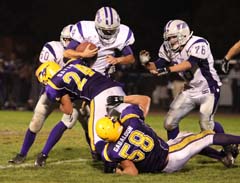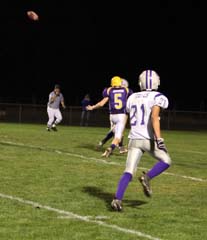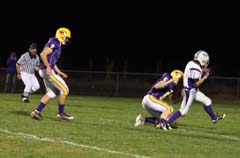 TD pass on 4th and 13, Fort Bragg leads 21-14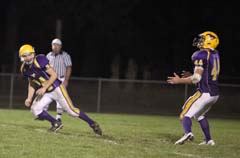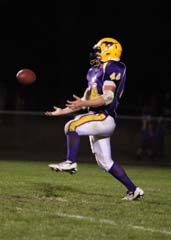 kickoff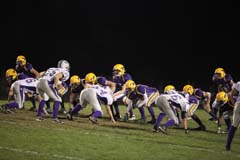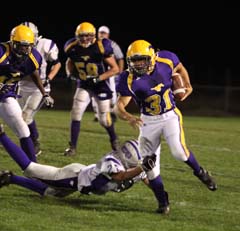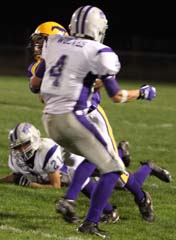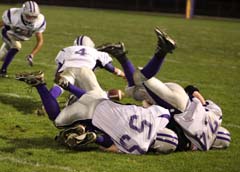 Dixon catches, is hit, loses fumble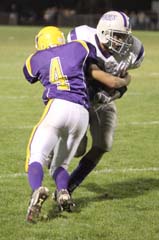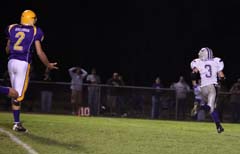 TD to Fort Bragg's #4 makes it 28-14 Fort Bragg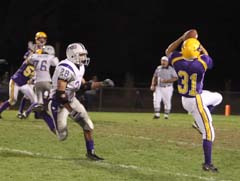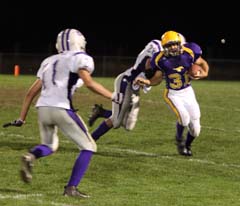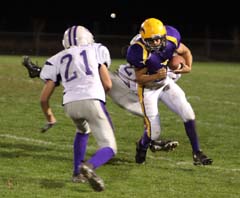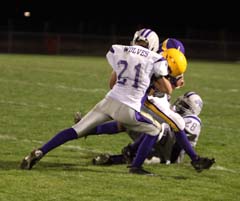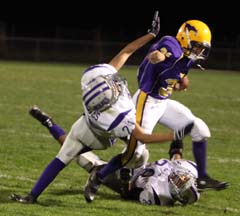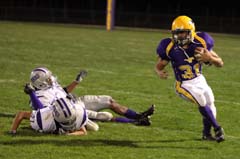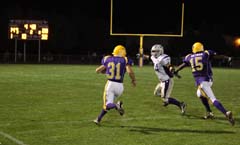 What does Dixon do next time he gets the ball after the fumble? Jukes one Timberwolf, stiffarms another, leaves them in a pile and runs for big yardage.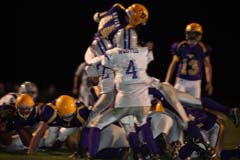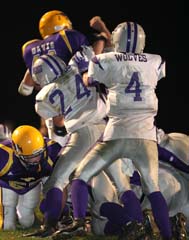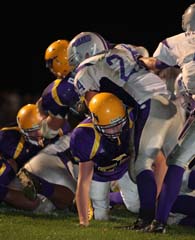 Jake Davis leaps for the score. Fort Bragg 28, Middletown 21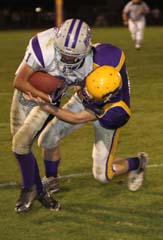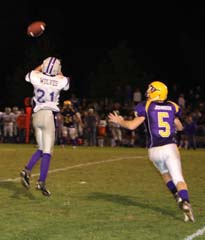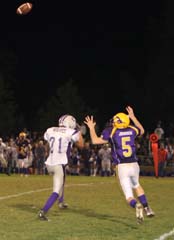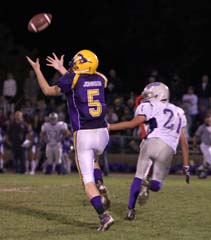 Pass pops up off receiver, Johnson stays with it for interception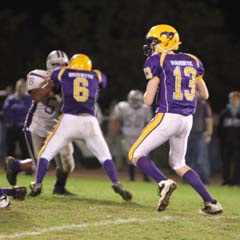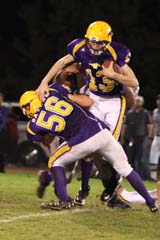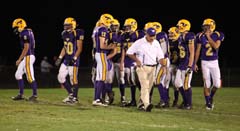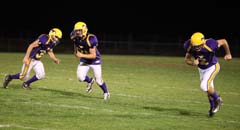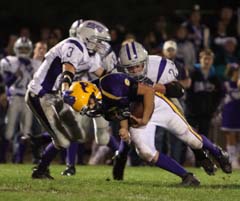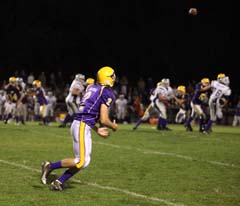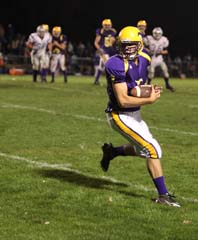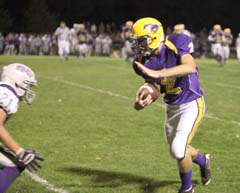 completion to Galusha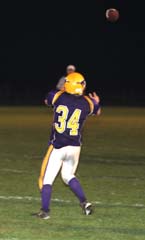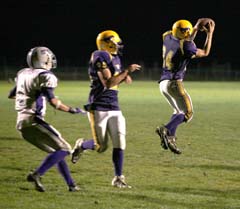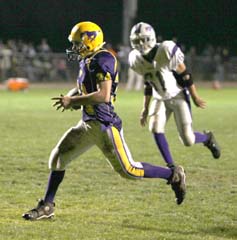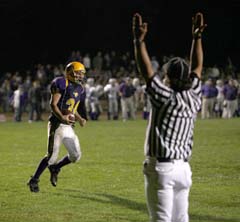 Mustangs 2 late first half TDs make it 28-28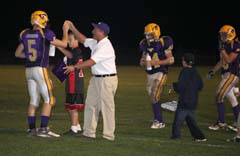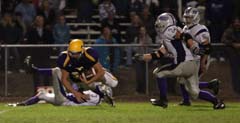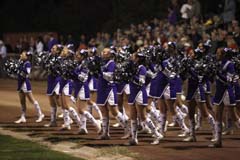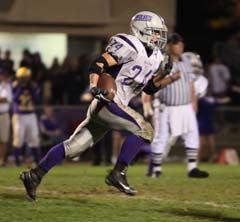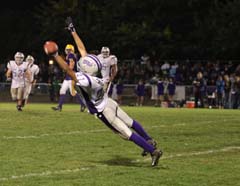 incompletion on 4th and 7 gives it back to Middletown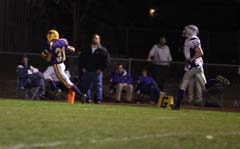 TD to Dixon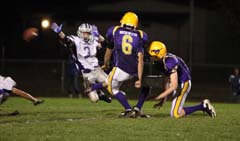 PAT for 35-28 Middletown lead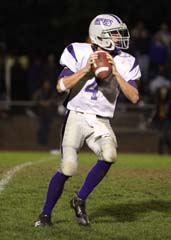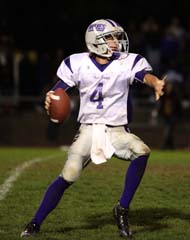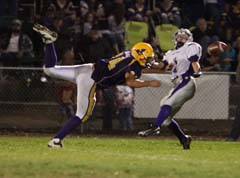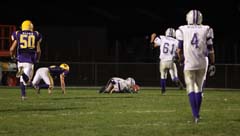 Fort Bragg punt snap too high and sets up Middletown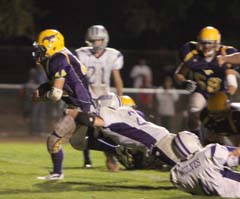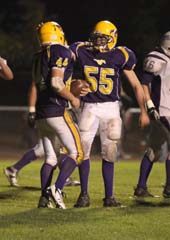 Next play: TD Davis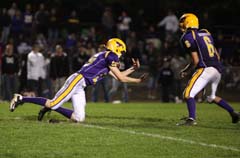 muffed snap, score Middletown 41 Fort Bragg 28




Jake Cimolino, out the second half with shoulder problem -- a huge blow for Fort Bragg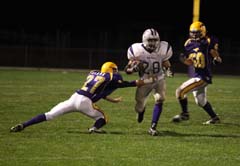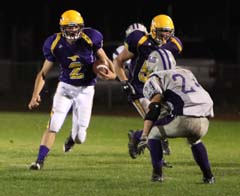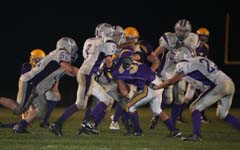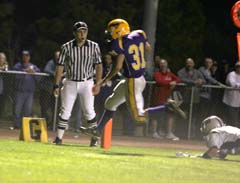 Dixon TD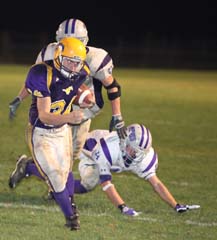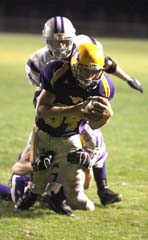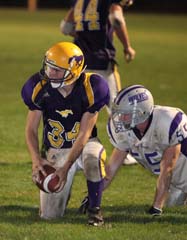 2-point conversion gives Middltown 35 straight points and 49-28 lead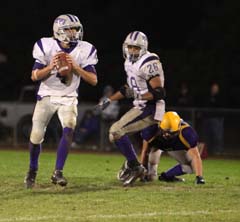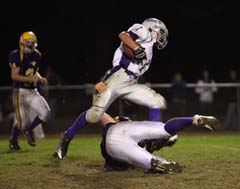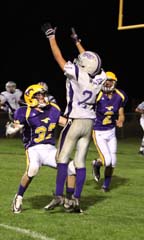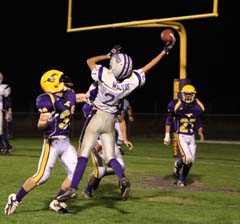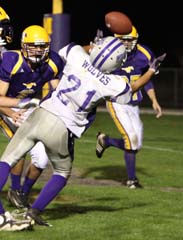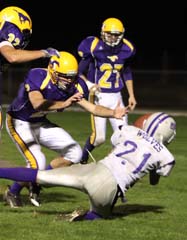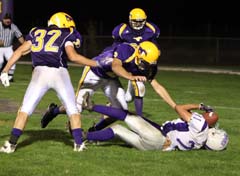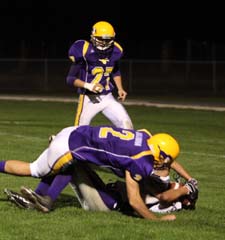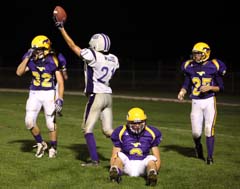 spectacular catch by #21 cuts it to 49-35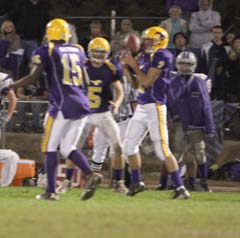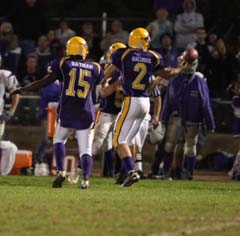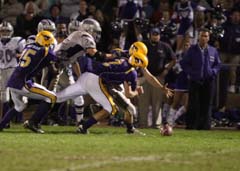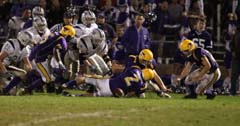 Fort Bragg recovers onside kick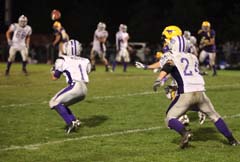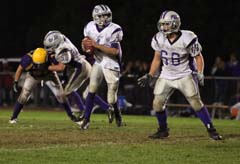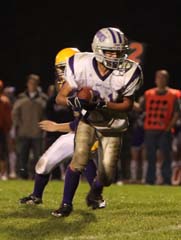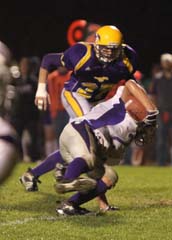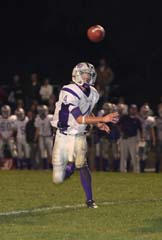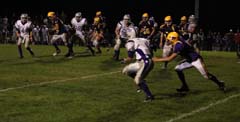 another Fort Bragg TD drive for 49-41